"Hands Across the Moon" - Book Review
Whitney Hopler

Crosswalk.com Contributing Writer

2003

2 Jun

COMMENTS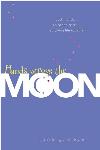 Author:     Jane G. Meyer
Publisher: Tyndale House

"Hands Across the Moon," which chronicles the adventures of two teen girls through their imaginary letters, is a delightfully engrossing work of fiction that should strike relevant chords with young readers.  Main characters Gretchen and Mia are best friends whose comfortable lives in southern California are disrupted when Gretchen's family moves to Ecuador just before her junior year in high school.  But they keep in touch regularly by writing to each other about all that takes place in their lives over the next year.  And readers can see their faith grow as they deal with issues that face every teen -- such as dating, dealing with disappointment, discovering their talents, and taking risks for God.

It's curious that in this era of widespread e-mail use – especially among teens – Gretchen and Mia communicate almost exclusively through traditional postal letters that are handwritten.  Although they talk briefly on the phone during Gretchen's year-long absence, they never e-mail each other.  That makes the book seem old-fashioned and out of touch with today's teens, which is a shame, because it does present relevant issues throughout.  Author Jane G. Meyer got the idea for the book from her own airmail letter exchange years ago with her best friend when they were teens and her friend moved overseas with her missionary family.  But it would have been more realistic and effective if she had updated the idea to bring e-mail into the picture.

The book is written entirely in the form of Gretchen and Mia's letters, with typefaces set to look like handwriting.  But while both are legible, Gretchen's letters (presented in cursive writing) can at times be cumbersome to read.

Still, teens who read "Hands Across the Moon" should come away feeling as if they know Gretchen and Mia personally.  And that feeling should help them think about the characters' fictional adventures and consider how they might also respond in faith when dealing with something similar in their own lives.
Get 1 Christian Bestseller for FREE, plus FREE shipping.   Click here for details.