No Easy Answers Found in Fourth of July Creek
Christa Banister

Crosswalk.com Contributing Writer

2014

25 Jun

COMMENTS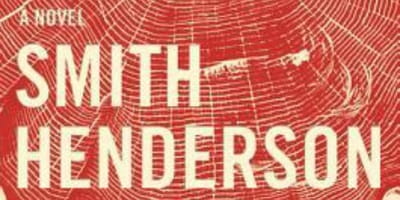 Author: Smith Henderson
Title: Fourth of July Creek
Publisher: Ecco
"All people are paradoxical. No one is easily reducible, so I like characters who have contradictory impulses or shades of ambiguity. It's fun, and it's fun because it's hard. —actor Edward Norton
If Smith Henderson's superb debut novel Fourth of July Creek is ever adapted for the big screen, might I suggest a starring role for an unabashed lover of ambiguity like Edward Norton (The Grand Budapest Hotel)?
Yes, if you're a reader who is uncomfortable with a lack of easily answers or doesn't have much patient for unlikeable characters, then Fourth of July Creek may not be the best pick for your beach bag. But if you're someone who appreciates a slow-burning yet colorful novel that'll not only entertain but keep you guessing right until the end, then Fourth of July Creek will be right up your alley.
Written with the strong character development and storytelling sophistication of a far more seasoned author, Fourth of July Creek follows the trials of a rural social worker named Pete Snow. Recently relocating to a remote section of Montana named Tenmile, Pete is hoping to escape his own problems, namely a contentious divorce.
But in an area as impoverished as Tenmile, Pete also knows there's an opportunity to do a whole lot of good, namely because places like that are breeding grounds for dysfunction. So with an open heart and mind and hope for something meaningful to pour himself into, he stumbles across an 11-year-old boy who is suffering from malnutrition. Making his story even more heartbreaking is when Pete encounters the young boy's father, Jeremiah.
A man so obsessed with the world ending that he mints his own money, Pete eventually discovers that the FBI is just as interested in Jeremiah. Tagging him a "homegrown terrorist," that's only the beginning of these two men's lives intersect. Adding another layer of intrigue, there's added disarray in Pete's own family when his teenage daughter vanishes.
While it might sound like there's a little too much crazy to make Fourth of July Creek ring true, Henderson does a really tremendous job of selling it. Not only provide such a vivid sense of place that you feel like you're right there with Pete and his motley crew of friends and fellow townspeople, but there's plenty of fascinating food for thought as Henderson explores timely themes of the true price of freedom and the lengths some people will go to ensure they're safe.
It's a dark but riveting journey—one that'll have Henderson on your list of must-read authors if you're a fan of suspense and don't mind a little ambiguity.
*Published 6/25/2014