Pulitzer Prize Nominee Gives Fiction a Go With "Stones"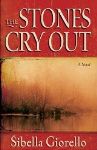 Author:  Sibella Giorello
Title:  "The Stones Cry Out"
Publisher:  Revell
Special agent Raleigh Harmon has just been assigned a civil rights case her supervisor wants closed yesterday. A white male police detective and a black man with a shady past died when they fell off a factory roof during a "Parade for the People" rally two days prior.
The city of Richmond has become divided by color before the facts are even known. The police stand by their man, the African American community by theirs. And if there were witnesses, they're not talking. Especially to the FBI. What really happened on that factory roof? Why were the men together in the first place? Is it really an open and shut case? Raleigh isn't sure. Despite the surmounting odds, she's determined to dig down to the truth, because to a forensic geologist the stones do indeed cry out.
Nominated twice for a Pulitzer Prize, Sibella Giorello has already proven she's a gifted non-fiction writer. But with the publication of "The Stones Cry Out," Giorello can now add "gifted novelist" to her resume. Her skillful use of language has created a unique novel that smacks of quality. More than once I found myself awed by her vivid word pictures.
Falling somewhere between plot-driven and character-driven, "Stones" mixes the sparse writing style of a beat reporter with the attention to detail you'd expect from an artist. Take this description for example: "Her sleeveless housedress exposes large black arms, where deltas of stretch marks flow like sandy estuaries to her elbows." I could literally "see" this character, and Giorello wields this astute word crafting throughout the book.
Set in Richmond, Virginia, the city is accurately portrayed, even down to the murder statistics. Life and death's gritty realities aren't glossed over either. Rather than spoil the situation, let's just say I found one scene startlingly frank. But Giorello is never gratuitous. "The Stones Cry Out" is about real life. Her prose reflects that. And since its spiritual message is more subtle than overt, it's a great crossover candidate.
Raleigh Harmon is a refreshing addition to Christian fiction's leading ladies. She's strong and independent without becoming Wonder Woman – the type of person who could chat with you over coffee one minute, and protect your back the next. Her struggles become your struggles, her keen observations drive you to read on. And while the novel could have been a third longer (I felt cheated a few times when a new chapter skipped ahead in time), its lean storyline is complete and satisfying.
Every once in awhile a book comes along that you want to share with everyone you know. "The Stones Cry Out" is one of those. With three-dimensional characters who could be your neighbors, fascinating forensic geology tidbits, and a rich attention to details, "The Stones Cry Out" will easily become one of 2007's most compelling novels.


© 2007 Infuze Magazine.  All rights reserved.  Used with permission.