When Old Men Trust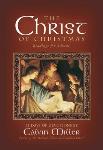 The angel said to him: "Do not be afraid, Zachariah, because your prayer has been heard.  Your wife Elizabeth will bear you a son, and you will name him John."  -- Luke 1:13 (Holman Christian Standard Bible®)
Trust is sometimes hard to hold on to.  It is like its dear sister, Hope.  Trust blatantly affirms: I believe, even though I have not the tiniest shred of evidence to demonstrate it.  What do I believe?  I believe God is yet on His throne and that all He has promised me, He will do.  If you want to see broken confidence, you need not examine me, for my trust will forever stand.  It is as unstoppable as Niagara, for it clings to the God who created Niagara.
Zachariah was an old man.  All his life he had served in the temple, giving God all he had.  Is there not something wonderful about old men and women who have loved God all their lives?  Even in their old age they cannot quit dreaming.  Whatever life is left to them will surely unfold some greater deed that they may do for God.
Zachariah received the answer to his yearning.  He would have a son and name him John.  With such a promise came a child of significance.  God had special things in mind for this child, and that special purpose gave an old man a heart-gladness whose music could not be silenced.
When old men trust, they become the life partners of God.  When are we ever through trusting?  We never are, and the older our trust the greater our confidence.
Juxtapose this old man and his little son – a leathery face against a newborn baby's skin.  A child and the purpose of God held in wrinkled old hands.  Best of all was the certain knowledge that God honors trust.
Have you wanted something from God?  Are you weary of asking Him?  Have you wearied in your hope, thinking surely God has forgotten you?  Remember Zachariah.  Do not despair.  Trust is always rewarded.
Additional Reading and Thought
Read: Luke 2:25-38
Jesus' birth, too, was greeted by aging eyes – those whose wrinkles betrayed a faith still young and vibrant – trust that never had much use for getting old and cynical.  Has your faith in God's promises grown old before your years?  How refreshing to realize that a believing heart keeps the shoulders straight and the body alert.
Prayer
Lord, I need Zachariah's example.  I so often complain that my faith goes unrewarded.  I would like to learn the art of walking by faith, even when it seems Your promises are delayed.  Make trust the appetizer to every feast of Your abundance.  Make trust my meal, and for the dessert I'll have another helping of the same.


---

Excerpted from The Christ of Christmas by Calvin Miller.  Copyright © 2002, Calvin Miller.  ISBN 0-8054-9509-6
Published by Broadman & Holman Publishers.  Used by permission.  Unauthorized duplication prohibited.