Big Fish
compiled by Jeffrey Overstreet

Copyright Christianity Today International

2003

1 Jan

COMMENTS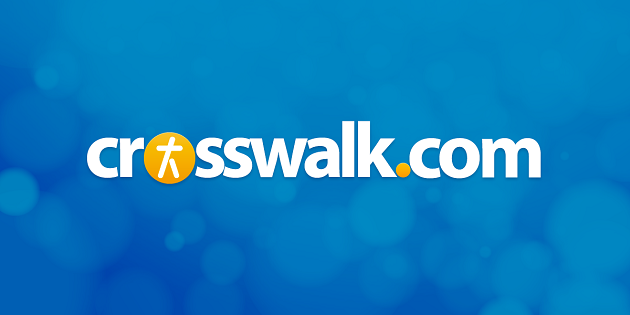 from Film Forum, 12/18/03
Tim Burton has always been a director with a wild imagination. He arrived bearing the bizarre gift of Pee-Wee's Big Adventure, revealed a morbid sense of humor in the outrageous comedy Beetlejuice, and then found great success with Batman and Batman Returns. But his most beloved film is a fairy tale about a fish-out-of-water, an "invented" boy trying to find his place in the strange world of suburbia. Edward Scissorhands remains an affecting fantasy for all ages, a work that Burton has not matched since.
In his new film Big Fish, Burton's affection for oddballs, outcasts, and people who live beyond the bounds of normalcy is still quite evident. Adapted from Daniel Wallace's novel, the story explores father-son relationships and the tension between the literal truth and the fantastical flourishes of myth and legend.
Will Bloom (Billy Crudup) hurries to his father's bedside when he hears the doctor's dire news. Edward Bloom (Albert Finney) has only a short time to live. Will's mother (Jessica Lange) attends to her husband with deep affection, showing patience and even delight as the old man continues to spin unbelievable tales about his past adventures. Old Edward insists that his life journey involved a lonely giant, a dark and dangerous forest, a mystical small town called Spectre, a circus, a flood, a wicked witch, and a love story that pushes the limits of plausibility. As we see in colorful flashbacks, the charming and youthful Edward (Ewan McGregor) would let nothing stand in the way of his ambition and his dreams. As Will tries to pull apart these fanciful tales in order to find the truth about his father, he learns something about the nature of truth and how it can sometimes be better expressed through metaphor and imagination than through cold hard facts.
David DiCerto (Catholic News Service) calls it "one of the most delightful films of the year. Burton … strikes the perfect balance between the magical and the mundane, blending fantasy and reality to craft a timeless fairy tale that cuts to the core of what it means to be human. Its offbeat message serves as an antidote to the cataracts of cynicism afflicting society by inviting us to see life through more wonderful eyes. Burton has fulfilled the duty of the artist—which, according to G.K. Chesterton, is to 'awaken and keep alive the sense of wonder in man.'"
"Burton has created a timeless classic for adults that will reel you in with a hook of hope, heart and humanity," raves Holly McClure (Crosswalk). "It's a story that will deeply touch fathers and sons, husbands and wives and ultimately reinforce the true meaning of family and friends."
Steve Beard (Thunderstruck) says, "Big Fish is an elegant and moving film about the power of story to transform the black and white of life into a colorful journey. Burton remarkably uses his quirky and unique cinematic vision to make a profound statement in the film about marriage and the discovery of true love. In an era when so many films are driven more by special effects than emotion, Big Fish is a movie that is driven by and relies upon the brilliance of storytelling."
I disagree. I too was charmed and entertained by the cast and the whimsical stories. The film is certainly worth seeing for its stronger qualities—its enchanting imagery and a bold performance by Albert Finney. But I came away unsatisfied.
The film does indeed impress upon us the way that truth can shine through fabrications. That is not what bothers me. What gives this Fish a rather "fishy" smell is the attitude of its hero. Edward Bloom is a natural storyteller, no doubt about it. But his stories revolve around himself, and he tells them to dazzle and impress others. His life seems to be in service of himself. Everyone stands around in awe. Nobody seems to notice his lack of interest in anybody but Number One. Even his relationship with his wife seems reliant upon nostalgia (although I applaud the film's celebration of marital fidelity.)
I sympathize with the character of Will, who wants to be noticed by his father. He wants to have a conversation about something other than the past, something other than his father's spectacular and somewhat fictional adventures, however profound they might be.
Artists live with the temptation to be self-absorbed and egotistical. This film seems to suggest there is nothing wrong with that. For all of Edward Bloom's virtues, in the end it is his son who shows the ability to forgive and show unconditional love.
Many mainstream critics are praising Big Fish as one of the year's best films, and as the most mature work of Tim Burton's career.
from Film Forum, 12/23/03
Elsewhere, Peter T. Chattaway (Canadian Christianity) has posted a review of Tim Burton's whimsical new film Big Fish. He writes that it "manages to be both sad and uplifting at the same time—uplifting, because it points to a profound truth, but sad, because it offers no basis for that truth; beneath the film's feel-good vibe, there is just a hint of despair."
Related Elsewhere:
A ready-to-download Movie Discussion Guide related to this movie is available at ChristianityTodayMoviesStore.com.