1000 Generations
reviewed by reviewed by Russ Breimeier

Copyright Christianity Today International

2002

1 Apr

COMMENTS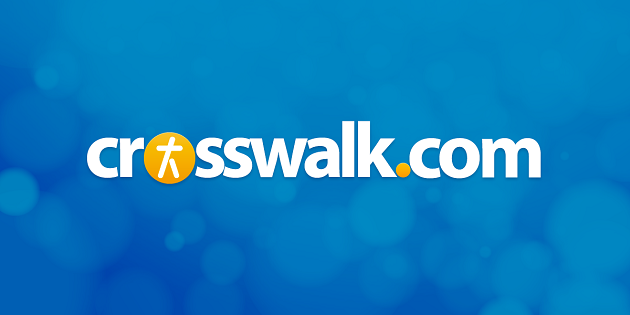 Sounds like … UK-influenced modern worship a la Delirious, Matt Redman, and Vineyard UK's Hungry album.
At a Glance … a group of young Americans catch the UK-worship bug and come up with one of the better Vineyard worship albums in the last few years.
As always, Vineyard Music Group has been interested in expanding their musical vision by recording new worship teams worldwide. The latest to join Vineyard's ranks is Vineyard Sunday Night (VSN) Atlanta, a relatively young worship team of twenty-somethings that formed in 1997. The founders of this worship team were heavily influenced by the success of modern worship in the UK, particularly Delirious' Cutting Edge and Matt Redman's Soul Survivor. Gradually, God brought the necessary talent together in Atlanta, featuring worship leaders Martin and Jen Reardon, Billy Somerville, and Meghan Coffee. Eventually, Vineyard Music Group was enthusiastic enough to send a recording crew to capture this church's worship on tape. Darren Clarke, one of the worship leaders from The Burn Service, produced 1,000 Generations, and it's one of the better albums Vineyard Music Group has released in some time.
The UK influence is quite clear on this album, very much a cross between Delirious and Vineyard UK at their best. Martin Reardon even sounds a lot like a younger Martin Smith (Delirious's lead singer). Lyrically, the songs here aren't overly simplistic or repetitive, nor do they distinguish themselves that much from other previous similarly-worded songs. "Hallelujah (Shout to the Earth)" is reminiscent of Michael W. Smith's "Agnus Dei" in expression of praise, and "One Day" rewords the same sentiments in the Vineyard standard, "Come Now Is the Time to Worship." What does distinguish VSN Atlanta is the level of musicianship and the quality of the music. The worship team succeeds in writing sophisticated modern worship that goes beyond simple three-chord stuff. You can't help but sing along to the anthemic "Hallelujah (Shout to the Earth)" or the rhythmic alternative rock of "Your Blood Says Everything." Songs such as "All of My Love" and "Oh Lord Most High" easily measure up to the modern rock of early Delirious, and "One Day" is an especially rich worship song reminiscent of Matt Redman's best work. The album's standout track is "Fall Into You," an epic six-and-a-half minute alternative-worship extravaganza that creatively builds from gentle acoustic guitar to a fabulous bass and rhythm section. As powerful and passionate as Delirious' "Obsession," "Fall Into You" offers a lot to appreciate.
VSN Atlanta doesn't exactly reinvent the wheel with 1,000 Generations, but they tackle modern worship with enough spirit and creativity to sound original. As amazing a worship band as Delirious is, they rarely sounded this good when they first started in the early '90s. Perhaps modern worship has progressed enough so that bands easily can recreate "the Delirious sound," but I think credit is due to the talent of Darren Clarke and the members of this worship team. This album proves that Delirious and other popular worship bands need not be a rarity. Worship takes time, talent, effort, prayer, and most of all, God's blessing. Yes, that's asking for a lot, but should we ask for any less in creating new expressions of worship? Besides, the results are far more rewarding than succumbing to formula, as evidenced here on 1,000 Generations.