'80s Influence Lives on Starflyer 59's "Island"
Dr. Tony Shore

CCM Magazine

2006

26 Dec

COMMENTS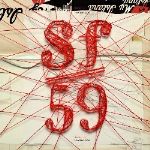 Artist:  Starflyer 59
Title:  "My Island"
Label:  Tooth & Nail
Some bands come out of the gate strong with a great album or a big hit never to match it again, always trying to live up to that initial standard or success.

Other bands build slowly and mature and grow with time, getting better and better with each release. Starflyer 59 definitely falls into the latter category with each album topping the previous with better songwriting and a better overall sound. "My Island" continues that trend.
Jason Martin – the driving creative force behind the band – has matured and grown by leaps and bounds. Just when you think he has hit his artistic peak, he shows you there is a whole lot more. He wears his influences on his sleeve more than ever here by pulling the best the '80s had to offer in new wave and alternative rock. A lot of bands have been influenced by the '80s, but none have adapted it and made it their own like Starflyer 59.
Real drums and great alternative electric guitars with quirky synth parts weaving in and out will grab you and mesmerize you. Jason produced this one himself, and the band has never sounded better, which is quite an achievement considering some of the great producers they have had in the past.
In the songwriting department, any of today's top pop songwriters could learn a thing or two about hooks and melodies from Jason. The title track is the best example of an artist taking a great sound and making it current and original. You'll hear influences ranging from Depeche Mode to Daniel Amos, yet seamlessly blended with Jason's own style. Lyrically, the album seems to be somewhat autobiographical dealing with life as a producer and an artist. On "My Island" Jason sings, "I'm only pushing buttons/ Maybe you should come in and try/ It's really not that funny when you're working overtime."
He may feel like he's out there on an island, but artistically it's paid off with the best Starflyer record yet. This listener wants to be right there with him. The album cover and packaging is my pick for the best of the year. It's as clever and creative as the music itself.


© 2006 CCM Magazine.  All rights reserved.  Used with permission.   Click here to subscribe.