A Dream to Believe In, Vol. 2
reviewed by Russ Breimeier

Copyright Christianity Today International

2008

1 Jul

COMMENTS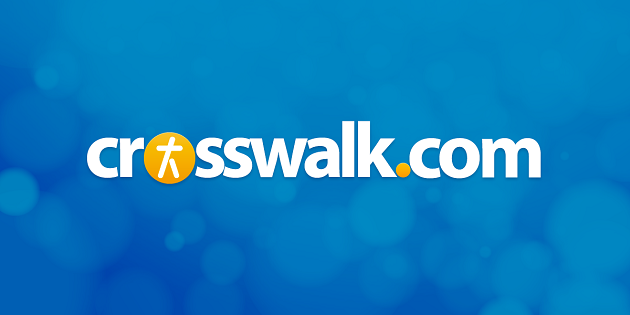 Sounds like … Jaci Velasquez, Alicia Keys, Mary Mary, Kelly Clarkson, and Yolanda Adams with an eclectic blend of pop, rock, and R&B styles
At a glance … there's plenty of musical diversity and personality to be found on A Dream to Believe In, but the songs are a mixed bag, lacking lyrical depth and a strong breakout single that ranks with Nicole C. Mullen's best work
Track Listing
I Have a Dream
Look Like Me
Yo Mama
Feel Like I'm in Love
Still a Dream
Treat Her Like a Lady
Forever You Reign
Brainwash
Start Over Again
Blessed and Broken
Work with Me (Dance)
What is it about Nicole C. Mullen that draws fans to her music? For sure, the woman can sang and she's got the Dove Awards for Female Vocalist of the Year to prove it, but is she really vying to become a huge-voiced pop diva like Whitney Houston or Mariah Carey? To me, Mullen strives to be more than just a pretty voice. She's an energetic Christian mom who had a hand in writing some outstanding power ballads over the years, with interests that go far beyond performance. This is someone who enjoys sharing her self by embracing a broad range of musical styles.
That's one reason I rather enjoyed Mullen's 2007 release Sharecropper's Seed, Volume 1. Maybe it didn't have a breakout hit like "Redeemer" or "Call on Jesus," but at least it gave us something different than the norm, revealing a more subdued, acoustic side to Mullen's soulful pop style. And it also found her approaching songwriting in a more personal way by exploring her family history and relating it to her faith.
Only 15 months since that release and Mullen has already recorded a follow-up. And sure enough, A Dream to Believe In, Volume 2 bears little resemblance to Sharecropper's Seed, so why does the title label it as part of a series? The "Volume 2" simply reflects continued introspection on Mullen's part. Like the last album, A Dream to Believe In was written as an extension of personal expressions straight out of the singer/songwriter's journal, as well as conversations she's shared with fans after concerts. But whereas Sharecropper's Seed focused on family history, this album is described as a celebration of reconciliation: between spouses, parents, children, generations, and races. Also, while last album's acoustic sound was a pleasant change of pace and a nice fit for the album theme, A Dream to Believe In goes back to the eclecticism that characterized Mullen's earlier albums—a return both welcome and predictable, with mixed results.
I'm fairly sure we've heard Mullen rock out before, but "Look Like Me" sounds more like Jaci Velasquez (and no, I don't mean in an "On My Knees" kind of way). It's still very much the Mullen we know, singing about accepting diversity in the pursuit of unity, only set against a backdrop of heavier guitars than usual. The same could be said of "Feel Like I'm in Love," offering really catchy, soulful rock about the difference in opinion about love between husband and wife.
Those aren't even the rowdiest tracks on the album. "Brainwash" relies on a programmed urban-rock style with a message about cleansing ourselves from the worldly things that corrupt our spirit. The lyrics are somewhat clever and the message is on point, but I can also see where others would call it gimmicky or hokey: "I need a brainwash from my head to my soul/I need a brainwash, bring it down to my toes."
At the album's end is "Work with Me (Dance)," described as the workout song that fans have been demanding from Mullen for years. It's not hard to imagine her doing an entire album of upbeat club music like this (perhaps collaborating with someone like Andy Hunter or Tedd T.) and I love the playful imagination that interrupts the beat for a hoedown midway through. But there's nothing to the lyrics beyond the title, and the cute sample of Mullen's son Josiah yelling "Dance!" quickly begins to wear.
The album's remainder is similarly hit-and-miss. The upbeat "Forever You Reign" works nicely, easy to pick up with a clever "Who" and "What" hook in the phrasing. There's an enjoyably Latin flavor a la Santana to "Treat Her Like a Lady," which challenges young men to be respectful to women, but the lyrics never reach much deeper than the title. The unfortunately titled "Yo Mama" is not intended as derogatory slang, but an R&B-pop testament to a loving and encouraging mother. And "Still a Dream" is a sweet R&B-pop anthem about showing God's love to the world, though it's got enough warm, fuzzy clichés to qualify as a Coke commercial: "We've gotta let freedom ring to each generation/For every man, woman, boy, and girl/And teach the whole world to sing like one congregation in harmony around the world."
For those looking for another classic ballad from Mullen, "Start Over Again" is a poignant challenge to strengthen marriages that clearly comes straight from the heart, but it's as understated as Sharecropper's Seed was in general. The more likely highpoint could have been "Blessed and Broken," a big flowing anthem in the tradition of Mike + the Mechanics' "The Living Years" or Carly Simon's "Let the River Run" with meaningful lyrics that use Jesus' feeding of the five thousand as an example of God making much from little in our own lives. But strong as the song is, it sure sounds like Mullen's voice goes flat singing "Break it" midway through the song.
It's not that the album lacks substance, but some of the songs could have been fleshed out better. The music is certainly more eclectic like the Mullen that most fans are used to, but it's not as strong as her best material. If there's a bright spot in all this, it's that this singer continues to reveal personality and range through her music. She's done better than this, however, and I still believe in the dream of an R&B/pop album that trumps anything we've heard from Nicole C. Mullen thus far.
Copyright © Christian Music Today. Click for reprint information.