A Grateful People
reviewed by Russ Breimeier

Copyright Christianity Today International

2006

1 Mar

COMMENTS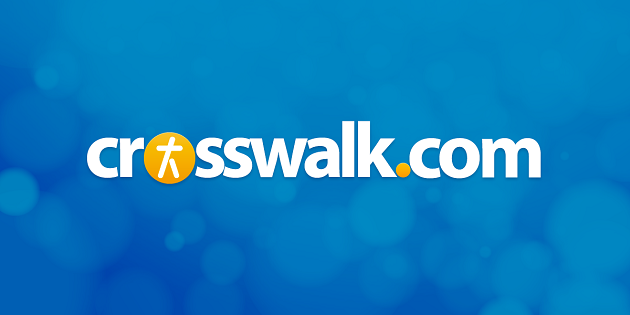 Sounds like … worshipful adult contemporary in the neighborhood of Out of the Grey, Point of Grace, the Passion worship band, and Caedmon's Call
At a glance … this farewell live recording from Watermark offers some poignant moments, but the so-so production and lack of innovation in the AC pop arrangements keep it from becoming the perfect finale it could have been
Track Listing
Take Me There
The Glory of Your Name
A Grateful People/Bless the Lord
Gloria/Friend for Life
Who Am I
Glory Baby
More Than You'll Ever Know
Arise and Be Comforted
In the Garden (There Is None Like You)
Knees to the Earth
The Purest Place
Captivate Us
Light of the World
Elliana's Song
2006 is proving a year of farewells to veterans in Christian music, the latest being this popular husband and wife duo. Starting out in the mid '90s as part of the worship band Sons & Daughters with Charlie Hall and his wife, they played a fundamental role in developing the Passion worship movement that helped further a modern worship renaissance. While remaining involved with Passion since, Nathan and Christy Nockels later moved on as their own act and signed with Rocketown Records. He gained a reputation as a talented producer and musician. She became regarded as one of Christian music's best vocalists.
Together they were Watermark, and after four albums of inspirational adult contemporary, they've chosen to put their artistry aside to focus on parenting and other projects. No doubt we'll still find both Nockels in the credits of other recordings, including Passion, for years to come. But how to best cap off a respectable career that earned them a slew of GMA Music Award nominations? Rather than release the usual hits collection proposed by Rocketown, the duo chose to offer something a little different by recording a final show at Fellowship Bible Church, their home congregation in Brentwood, Tennessee. The result is A Grateful People—part best-of celebration, part concert album, part worship service.
Much of this 65-minute album's appeal is the way it reaches beyond the essential hits and favorites by also including songs from outside projects, even pre-Watermark, while also featuring a guest list long enough to call this album Watermark & Friends. The Nockels reunite with Hall for the absolutely beautiful worship of "Captivate Us," an acoustic stunner written from their days as Sons & Daughters. Longtime friend Chris Tomlin also joins in for a medley of the title track and "Bless the Lord," yielding one of the album's most worshipful moments. Shane & Shane join in for the Caedmon's Call-styled "Arise and Be Comforted," a moving oldie based on Isaiah 40 that inspired Shane Everett in his early faith walk. Producer pal Ed Cash even shows up for "The Purest Place," and since Point of Grace originally recorded the Nockels' "Who Am I?" for Steady On, it's only fitting that they perform it together here.
Of course, most all of the favorites are included, like the gorgeous "Knees to the Earth," the bittersweet "Glory Baby" written in response to the couple's miscarriages, and their popular medley of "In the Garden" with "There Is None Like You" from the Max Lucado inspired project, Next Door Savior. While Watermark seems ashamed of their country music roots, their ode to friendship "More Than You'll Ever Know" brings some much-needed variation to the album's AC pop. Sweetening the deal for fans are two new studio tracks at the album's end—the John 1 inspired worship song "Light of the World," and "Elliana's Song," for their daughter and an appropriate closer that shows where Watermark's heart is now focused.
But A Grateful People will likely satisfy only the most faithful Watermark devotees. A live album isn't special simply because it's live. It needs to benefit from varied performances, altered arrangements, or even just a sense of the energy shared between artist and audience. Instead, the crowd is barely present on the interactive worship of "Take Me There," save for some opening claps and the closing applause. The arrangements don't stray much from those of the studio recordings—an exception is signature song "Gloria," needlessly shortchanged by compressing it into a medley with "Friend for Life."
Most disappointing is the production, which isn't bad, but Nathan Nockels has overseen better live albums than this. The mix is occasionally muddy, and it has neither the energy of a big concert (such as the Passion albums) nor the intimacy of an unplugged show. It's as if the album tries to have it both ways as a reverberated hits collection interspersed with applause—no improvisation, no banter, not even a farewell speech from either of the Nockels. This presents something of a paradox. Those that don't have all of Watermark's albums probably don't think enough of them to want this, and those that do have all the albums haven't enough reason to get this.
It's not that A Grateful People isn't recommended to those who already know they want it. The overall complaint is simply that it's not the moving sendoff to Watermark that it could have been; the proverbial extra mile would have fixed its few shortcomings. This is an adequate but appropriate farewell to a duo highly respected within the CCM community, best known for their love of God and love for helping others make music.
Copyright © Christian Music Today. Click for reprint information.