Aaron Sprinkle's "Lackluster" Is Anything But
Dick Farley

CCM Magazine

2004

11 May

COMMENTS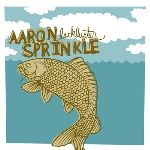 Artist:  Aaron Sprinkle
Label:  Tooth & Nail

Sure, he's built his acclaimed resumé while working with some of the brightest talent in the Seattle indie-rock scene, but it turns out that Aaron Sprinkle is no slouch either when it comes to crafting his own unique brand of rock.
On "Lackluster," a collection of songs previously released from his independent albums plus one new song, Sprinkle delivers thought-provoking lyrics mixed with a heavy dose of left-of-center musicianship.
Sprinkle, also the former guitarist of the critically acclaimed band Poor Old Lu, doesn't disappoint as he fuses a stereotypical Brit-rock sound with a dash of conventional pop. Refreshingly innovative instrumentation layers the album, as Sprinkle effectively balances the traditional acoustic sound with dreamy electric guitar solos and riffs. His voice, though never really strong or smooth, provides the emotion it takes to fuel each song.
The opening track, "Really Something," sets the tone and energy level right out of the gate, while "All You Can Give" and "Let Me In" are eclectic musical finds. Showcasing his diversity, a harmonica and vibrant harmonies reign supreme on the upbeat cut "Colorblind," while Sprinkle's true gift of song-crafting is portrayed most effectively on "Sweeter Than Me" and "Not All Bad."
Overall, the roots and purity of this album make "Lackluster" easy to get lost in. Fans of acoustic-alternative or even folksy rock will certainly find plenty to like in Sprinkle's artistry.

© 2004 CCM Magazine.  All rights reserved.  Used with permission.  Click here to subscribe.