All About Love - Music Review
Laura MacCorkle

Senior Editor for Fun

2003

27 Jan

COMMENTS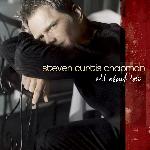 Artist:    Steven Curtis Chapman
Label:   Sparrow Records
Behind every man there stands a good woman.  And in this case, she's the executive producer.  Mary Beth Chapman, Steven Curtis Chapman's wife of 18 years, takes her first turn as boss on the singer/songwriter's 13th studio recording, All About Love.
The first of a one-two merchandise punch (a book of the same title is set to release in August from Thomas Nelson Publishers), All About Love celebrates 18 years of self-described "holy headlock" and love between the Chapmans.  It was only 16 short months ago that 2001's Declaration released and subsequently went gold.  And now Christian music's blond boy wonder emerges yet again with another crop of 12 new songs, 2 remakes ("I Will Be Here", "When Love Takes You in"), and 2 covers (I'm Gonna Be (500 Miles)" recorded by The Proclaimers and "I'll Take Care of You recorded by Ronnie Milsap).  The latter two are known as "their songs" by the Chapmans and were chosen by Mary Beth when flexing her song selection muscle as exec producer.
Title track and first radio single "All About Love" is standard Chapman--possibly a just-as-catchy, but more mellow type of "Dive".  About a third of the album runs this same course--just change out the lyrics, and the melodies and production are very similar to previous material on past albums.  However, that said, there are some real gems in this collection.
Movie soundtrack worthy "Your Side of the World" has an expansive pop sound reminiscent of Tal Bachman's "She's So High", while "How Do I Love Her?" conjures up comparisons to Train's "Drops of Jupiter" with its simple introduction and large finish steeped in orchestral/B3 panache.
Perhaps Chapman's answer to Sixpence None the Richer's "Kiss Me", "Echoes of Eden" is a lazy summer's afternoon love shuffle that lyrically celebrates romance:  "What is it about a kiss that makes me feel like this…/ What is it that makes my heart beat fast when I'm in your arms…/ What is it about your touch that amazes me so much…."
The jazz lite of "I'll Take Care of You" gives Chapman license to do his best Sting or Nat King Cole (or even his daughter Natalie for that matter). "We Will Dance"—a gentle ballad extolling the virtues of commitment through the good times and bad—is one his finest songwriting moments on the album.  And the less-is-more approach on "I Will Be Here" (circa 2003) is surprisingly nice with its stripped down treatment of piano and strings...and maybe, just maybe, even more impressive than its original.