Amazing Love
reviewed by Russ Breimeier

Copyright Christianity Today International

2003

1 Apr

COMMENTS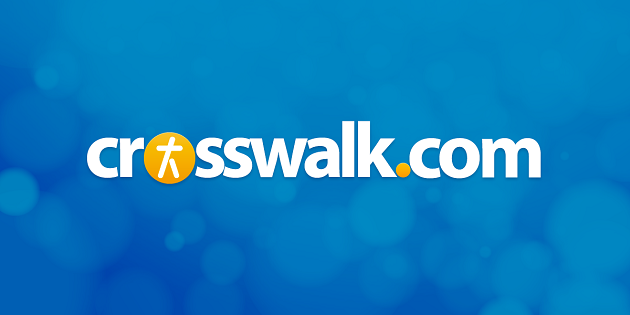 Sounds like … soft, inspirational worship ballads, all comprised of the same programmed rhythm, pretty keyboards, and vocalists from the Hillsong worship team.
At a Glance … Hillsong's latest is a rather bland and repetitive worship album, though there's just enough originality to be helpful to some worship teams and inspiring to fans of the popular Australian church's sound.
There's a distinction in the many releases that come out of Hillsong Australia, the mega-church best known for worship leader Darlene Zschech ("Shout to the Lord"). Though all of the albums are part of the worship genre, not all of them are live worship recordings, like their best-selling albums Blessed and Touching Heaven, Changing Earth. The generalized titled Worship Series, of which Amazing Love is the fifth and a follow-up to Overwhelmed, refers to studio albums recorded by the Hillsong worship team. The new album's theme is one that simply revels in the magnificent truth and beauty of the cross.
Fans of Darlene Zschech's voice and songwriting, though, should be aware of what they're in for with Amazing Love. It's not the first Hillsong album to overstate the worship leader's involvement. Despite images on the front and back of the CD packaging, as well as a letter from Darlene on the back, none of the songs are written by her and she only sings on four of the 12 tracks. "Every Time" is a quiet duet with fellow worship team member Miriam Webster, and the two seemingly different voices blend surprisingly well together. The simple song of awe and praise is instrumented with only acoustic guitar, piano, and strings. Not to be confused by the classic Michael W. Smith worship song of the same name, "Great Is the Lord" is a soft programmed pop song in which Darlene sings "From the depths of my heart to the heavens above/There I feel Your embrace and the warmth of Your love/I'm not afraid 'cause Jesus I know You are here." There's also the soulful, but plodding gospel ballad "Do What You Say" and the unremarkable inspirational pop of "Reason I Live."
Listeners should also be aware that most of the 12 original songs on Amazing Love were not written by the usual Hillsong writing team of Darlene, Reuben Morgan, Russell Fragar, and Marty Sampson. Reuben contributes just two of the tracks — the Psalm 23 inspired "My Heart Will Trust" and the Psalm 61 inspired "Refuge." Marty Sampson only appears as lead vocalist on the soft electric guitar led ballad "Faithful." That song, as well as the remaining nine, were written by other members of the worship team, most notably Miriam Webster, who contributed the aforementioned soulful "Do What You Say" and the similarly gospel-flavored "Jesus Won It All."
Every song on Amazing Love could be classified as a worship ballad, produced in an inspirational pop style that seems to utilize the same programmed rhythm on each track (despite four different programmers throughout the album). Among the better songs is the title track, a ballad of honesty and grace sung by Michelle Fragar — "Who would know I was once on a road so far away from You/All I know is that I'll live my life to show the world Your amazing love." Equally pleasant is "Father," which also inspired the album's title, written as a direct prayer of thanks to God the Father for expressing His love in the sacrifice of His holy Son. Featuring the lead vocals of Steve McPherson, it stands out mostly because of a beautiful soprano saxophone solo.
It's not clear why Hillsong's live worship albums can vary their sound between the quiet and the energetic, while the studio-crafted Worship Series is relegated to an endless array of similar sounding inspirational ballads. Many of these songs feel like pop expressions of worship for soloists, rather than songs suited for congregational singing. While it's not a landmark worship album (as opposed to Hillsong's impressive and energetic Blessed disc), these are nevertheless original songs of praise, and fans of Hillsong's catalog of music won't be too disappointed by what they hear. But between this and a recent, similar styled album like Twila Paris's House of Worship, there's just no comparison.