Andrew Peterson: Going Far
Wendy Lee Nentwig

SongTouch.com

2005

12 Oct

COMMENTS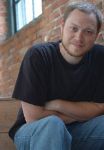 Above all else, Andrew Peterson is a storyteller. So it's no surprise that he borrows from favorite writers and well-spoken theologians for themes on his latest release, "The Far Country." The title is taken from a quote by Meister Eckhart, a 16th Century German spiritual teacher that says, "God is at home. We are in the far country."
Of the inspiration, Peterson explains, "It expressed so simply the way I feel about life on this earth, and my heart resounded with the truth of it. I loved the way it turned my thinking on its end. We usually think of Heaven as the far country; a cloudy, ethereal place, an eternal church service, which sounds about as appealing as traffic school."
Rest assured, "The Far Country" won't bring to mind any thoughts of traffic school. The album, co-produced by Peterson and band mate Ben Shive (Caedmon's Call's Andrew Osenga also pitched in), features a bevy of unusual instruments, from hammered dulcimer, bouzouki and mandolin. Also adding to the sound are critically-acclaimed singer-songwriter Jill Phillips, bassist Danny O'Lannerghty (Rich Mullins), percussionist Ken Lewis (Michael Card) and bluegrass fiddler Stuart Duncan (Emmylou Harris).
For the first few weeks after release, digital fans may have had a hard time finding the album online. So was Peterson reluctant to adopt digital technology? Far from it. He told SongTouch he was excited to see his new album available digitally the same week it released. But as he perused the new offering, he noticed the tracks were mislabeled, with several featuring the sound engineer's abbreviated song titles. A call to the label resulted in the label pulling the album to fix the problem. All is well now, though, and you can get "The Far Country" at SongTouch.com.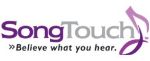 © 2005 SongTouch.com.  All rights reserved.  Used with permission.  Shop for gospel music and Christian church music downloads at  SongTouch.com.