Armistice
Reviewed by Jeremy V. Jones

Copyright Christianity Today International

2009

1 Sep

COMMENTS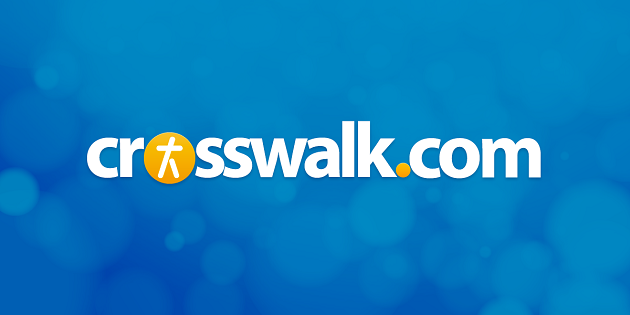 Sounds like … a truly unique amalgamation with experimental hints of MGMT, Radiohead, U2, The Killers, Bjork, and '80s New Wave
At a glance … the innovative band nods toward more radio-ready fare but maintains its towering artistic distinction overall.
Track Listing
The Nerve
Backfire
Clipping
Spotlight
No Response
Pins and Needles
Goodbye
Odds
Electrify
Armistice
The Lost Year
Burden
Nothing seems to come easy to MuteMath, yet the band keeps finding ways to deliver unique and artistic gems—eventually. In the early days, there was its infamous lawsuit against label Warner Bros. to avoid being marketed and defined as a Christian band (though band members are Christians).
This time around the conflicts were internal. The way the band tells it, creative disagreements drove them to the brink of implosion. But after battling to an all-or-nothing crossroads, all four wordlessly reentered their New Orleans home studio willing to trade individual pride for group progress—and to bring in an outside producer for the first time. Enter referee Dennis Herring (Modest Mouse, Elvis Costello, The Hives) who prompted the band to scrap everything and start from scratch—together, writing all new songs.
An armistice was born, but more than signal a truce, it's another triumph for the band ever saddled with expectations of being the next biggest thing. Armistice the album delivers an undulating blend of signature frenetic, electro-synth-grooves and sparser introspections.
It's at its finest when it pulses with swirling samples and multi-layered experimental energy. "The Nerve" and "Spotlight" take their place among previous standouts like "Control" or "Typical" that churn with precise percussion and plenty of room for frontman Paul Meany to wail on his keytar. "Clipping" also stands out with a pulsating, dirty-house, bass fuzz that yields to the organic strain of solitary strings.
At the other end of the spectrum, the confessional "Pins and Needles" soothes with the jazzy warmth of brushed snares and piano tinges. And "Lost Year" strips down to solitary piano, Meany's vocals and lush orchestration. It's the poppiest ballad in the band's canon: pretty but unfortunately formulaic.
Overall, the band's experimental pendulum swings back a bit toward accessibility, but it hasn't abandoned the laboratory. The title track styles funk-disco horns and a 45-second outro of spiraling brass around ghostly New Orleans strings. Similarly, the nine-minute opus "Burden" transitions from an '80s ideals-rock/New Wave groove into an ethereal mantra and throbs into a mini drum solo—just the stuff to set off MuteMath into live frenzied forays.
Armistice conveys MuteMath's standard lyrical ambiguity, but returns to currents of embracing doubt or releasing expectations. "Pins and Needles" poignantly intones "I'm growing fond of broken people / As I see that I am one of them." "No Response" questions "And if it all is black and white / Then tell me what is wrong and right / I don't suppose that anybody knows." And in the internal battle that rages within us all, it's throbbing physical heat that wins out in "Electrify," an infectious groove reminiscent of K'naan and conjuring sexual overtones with "I hope that some day she might take me home and lose control."
Whatever the spiritual—or carnal—motivations, MuteMath would rather not say. It seems their goal is to be artists, period. To that end, they continue to flourish. Maybe they're just too creative for their own good—maybe they need discord to fuel a motivational angst. If that's the case, bring on the drama. After all, an armistice technically is only temporary.
Copyright © 2009 Christian Music Today. Click for reprint information.