Backbreakanomics
reviewed by Andree Farias

Copyright Christianity Today International

2003

1 Sep

COMMENTS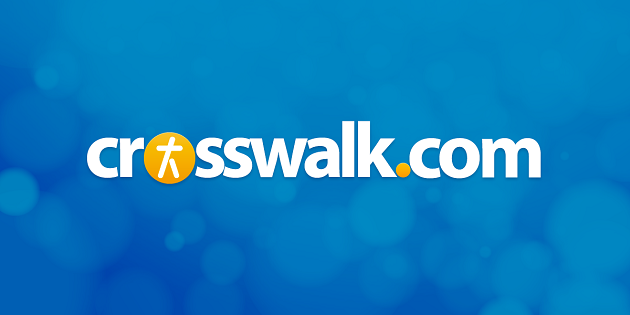 Sounds like … the flow techniques of John Reuben but with more cerebral lyrics; similar to underground hip-hop cats like Playdough, Sev Statik, LPG, Talib Kweli and Atmosphere.
At a glance … Mars ILL doesn't tamper with their signature underground sound on their Gotee debut, but they deliver it with an intensity not seen on previous efforts.
Both skeptics and the hip-hop community alike found themselves scratching their heads when news surfaced that underground Atlanta-based outfit Mars ILL had signed with hook-based, "hip-pop" label Gotee Records. On one hand, here's a forward-thinking hip-hop duo that once shamelessly declared in one of its rhymes that it hated this industry; on the other, you've got a record company whose hip-hop department is more willing to collaborate with boss tobyMac on radio-friendly joints than to be accepted and embraced by the underground community at large. One side definitely had to give in.
Not Mars ILL. The truth is, the cats who once didactically gave us a comprehensive rundown of the culture on "Sphere of Hip-Hop" weren't going to accept a deal that would force them into a bouncy, radio-ready mold. If they once had no trouble turning down a deal from a label giant, Gotee would've obviously been a breeze. And that's how Backbreakanomics came into existence. It's easy to visualize head honchos at the label trembling at the prospect of giving complete creative control to Dust, the duo's deejay who almost single-handedly handled production duties for Backbreakanomics. The indie sound of this album is not a big departure from what they did on their previous full-length Raw Material, so if you enjoyed that one you'll certainly be banging every second of this record.
The heavy horn samples and explosive cymbal crashes on first single "Breathe Slow" make for a perfect backdrop for the celebratory rhymes about the importance of maintaining focus regardless of one's circumstances. "Black Box Artist (Boom Bap)" could very well be Mars ILL's unofficial mission statement, but that honor ultimately goes to "Afterlife," a "part two" of sorts to the so-very-indie "My Life," off of their independently released album Sound Methods: "The crowd disperses, dry wit falls off my person/Manifest destiny, show my faith through action in remixed versions/Dress the wounded with compassion no matter who's the victor/Expose the world to the Son's light and I hope they all get blistered."
The confrontational "Alpha Male" finds manCHILD, the emceeing half of Mars ILL, using sarcasm to describe the misogynistic and abusive nature of a portion of the male population, only to later point out what godly manhood is all about. He also tries his hand at storytelling on "Inside Out," a somber track whose dark ambiance serves as the context for the tale of a man who, upon discovering grace, turns from his sinful ways to a life devoted to Christ.
My personal candidate for the second single would be "Enterchange." It's a fun banger that Dust nicely adorns with a stomping beat, funky guitar licks, and a complementary bassline to carry manCHILD's rhymes about effecting change in a music scene that's reluctant to take responsibility for the drivel it produces: "I'm willing to commit career suicide/If I know that it could fill all your emptiness inside." Another highlight is the deceptively laid-back "Sunstep," whose jazzy, almost live instrumentation gives way to what's likely the most accomplished chorus, bridge, and turntabling tag on the album. And if there's ever a formula for making shout-out tracks, the endearing "Lump Sum" would be it, since it eschews empty big-ups and opts for detailed reasons why certain people are important in manCHILD's life.
With all of the high points in this album, some are probably wondering if Backbreakanomics is the hip-hop album to get this year. My answer would be a resounding "yes." But be forewarned: This is not your sunny, typical hooky Christian hip-hop record. It's underground; it's old-school; and it's complicated in content and structure. If you're not used to this type of hip-hop, it might take a while for it to sink in, if it sinks in at all. My guess is that you'll either love it or you won't. There's no room for ambivalence or middle ground. Either way, props go out to Gotee for allowing these cats to flow free, and to Mars ILL for crafting an album that clearly communicates their vision for the art and culture they love.