BarlowGirl Brings Something New Home for Christmas
Andy Argyrakis

CCMmagazine.com

2008

13 Oct

COMMENTS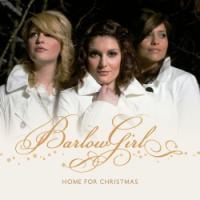 Artist: BarlowGirl
Title: Home for Christmas
Label: Fervent Records
Peppy pop and classy arrangements edge out usual rock motif …
On BarlowGirl's first-ever Christmas album, the Chicago-bred trio highlights some of its previous strengths while concurrently exploring an entirely new stylistic interest pool.
The most immediate point of familiarity is the group's tight knit harmonies (which are once again on target), though there's a certain softening of the threesome's rock edge in favor of more peppy pop and classy arrangements. Though that may turn off fans who only prefer these young ladies' aggressive material, it really wouldn't be appropriate to crank up the amplifiers during "It's the Most Wonderful Time of the Year" or "I'll Be Home for Christmas," both of which are tastefully tailored to a more peaceful motif.
Though not necessarily the group's future direction, this specialty project soars with a jazzy rendition of "What Child Is This?" and the vocal pop glow of the combined "Carol of the Bells/Sing We Now of Christmas."
Outside all these covers, the collection also features the original ballad "Hallelujah (Light Has Come)," which also displays radiance in orchestrated ballad contexts, even if it lacks the instant infectiousness of the group's previous radio singles. In that regard, the project would've benefited from at least another original tune or two.
Even with those omissions, Home for Christmas has a lot of surprising but impressive elements, likely to put longtime and even brand-new listeners in the spirit of the season.





© 2008 CCMmagazine.com. All rights reserved. Used with permission.

**This review first published on October 13, 2008.


To listen to Christmas music for free and anytime you want, please click here to choose from Crosswalk Radio's Christmas channels.