Bart Millard Joins Ranks with Own "Hymned" Project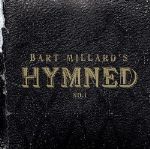 Artist:  Bart Millard
Title:  "Hymned"
Label:  INO
Momentarily sidestepping his front man duties with acclaimed AC/pop-rock group MercyMe, Bart Millard joins the ever-increasing ranks of artists delivering hymn projects this year. So what sets "Hymned" – Millard's first solo effort – apart from other comparable worship albums?
For starters, this 10-track disc was inspired by songs Millard's maternal grandmother sang to him years ago, and you won't find a better selection of classic standards anywhere. Moreover, Millard taps A-list producer Brown Bannister (Amy Grant, Steven Curtis Chapman) and first-rate contributors like Vince Gill, Russ Taff and Robert Randolph. The end result is a musical expedition that blends blues, gospel and country, ultimately providing a sound as natural and relaxed as a pair of well-worn blue jeans. 
Some fans may find the largely primitive nature of "Hymned" a bit off-putting, especially considering this is the same guy who, along with MercyMe, belted out pop hits "I Can Only Imagine," "Here With Me" and "Homesick." But Millard's seemingly effortless vocals resonate nicely here, whether he's gently conveying the worshipful message of "Softly and Tenderly" or fluctuating in all the right places on "Precious Lord, Take My Hand." It's as if he's at home singing to his three-year-old son, Sam, and we have the privilege of sneaking a listen.
The disc's restrained production reveals the respect Bannister and Millard demonstrate toward the songs' original arrangements, but it also points toward the beauty of keeping things basic. Nowhere is this evidenced more clearly than on "The Old Rugged Cross," which features a Dobro, other acoustic instruments and Millard's sturdy vocals, all simultaneously recorded live in the studio.
Another beautifully understated track comes near the end of the set, as fellow INO label mate Derek Webb helps Millard fashion "My Jesus I Love Thee/'Tis So Sweet" into a well-harmonized jewel. Imbued with an old-fashioned pump organ, steel guitar and soft percussion elements, the track simply begs replaying again and again.
Elsewhere, Millard exercises creative license on "MawMaw's Song (In the Sweet By and By)," which pays homage to his grandmother. While the chorus comes directly from the old-time hymn, the verses were penned by Millard and speak of his rich spiritual heritage ("But there's something about when grandmama sang/ That moved your feet and stirred something up inside/ To see her grin from ear to ear/ One thing for sure was very clear/ This wasn't just a song, it was her life").
Overall, "Hymned" is a satisfying aural journey that's well suited for those wanting a laid-back yet reverent spiritual encounter. Millard's grandmother would certainly be proud.

© 2005 CCM Magazine.  All rights reserved.  Used with permission.  Click here to subscribe.