Beauty from Pain
reviewed by Russ Breimeier

Copyright Christianity Today International

2005

1 Mar

COMMENTS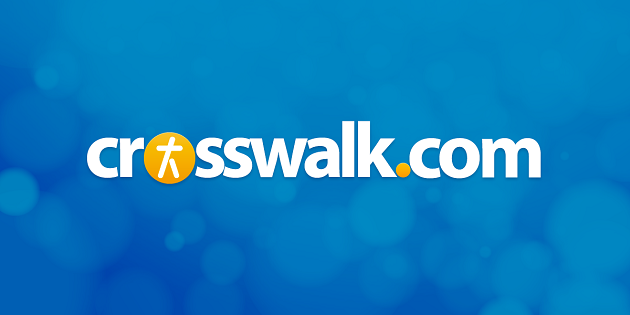 Sounds like … girl rock of the same flavor as BarlowGirl, Plumb, Avril Lavigne, and No Doubt, with some of the poppy hip-hop stylings of tobyMac and Black Eyed Peas.
At a glance … Beauty from Pain is the band's best-produced album yet, offering empathy and encouragement, but it also feels like Superchic[k] is merely offering more of the same.
Track Listing
Anthem
Pure
Bowling Ball
Stories (Down to the Bottom)
Wishes
Beauty from Pain
It's On
Suddenly
Courage
We Live
With a title like Beauty from Pain, it's clearly been a rough time for Superchic[k]. Not because of the band's revolving door lineup (guitarist Dave Ghazarian and drummer Brandon Estelle were recently added to the existing mix of singers Tricia and Melissa Brock, bassist Matt Dally, and deejay/producer Max Hsu). Instead, all six members faced a serious romantic breakup within the same recent six-month span, leading to the band's attempt at their most personal album yet.
Where 2001's Karaoke Superstars dealt generally with issues of self-esteem and 2002's Last One Picked primarily featured songs inspired by fan letters, Superchic[k] now writes from their own experiences with an opportunity to express hurt while reminding us that God is there to see us through life's low times. Superchic[k] has also spent the last year-and-a-half composing and six months recording, so they've had ample time to create and take their music to the next level. Hsu and the band have intentionally interwoven punk rock with hip-hop and pop to yield what many have appropriately described as a cross between Black Eyed Peas and Blink 182—a slight departure from the No Doubt styled girl rock that has previously characterized Superchic[k].
Though you can't argue with the band's intentions for Beauty from Pain, the results are somewhat questionable. Superchic[k]'s mix of hip-hop and rock sounds like they're trying to emulate tobyMac. In fact, "Stories (Down to the Bottom)" is a collaboration first heard on his Welcome to Diverse City album, and one of this album's stronger offerings about how we've all struggled with hurt. But further in, "We Live" essentially tries the same thing, offering testimonies and illustrations that encourage others to live life in spite of the pain. Superchic[k]'s dabbling with hip-hop is also very reminiscent of Daniel's Window, a band has tried to blend girl rock/punk with hip-hop for years. People seem to be content with this approach as the hip-hop styled single "Pure" is getting strong radio response.
The punk rock forays are the weakest on this album, sounding sunny but recycled. "Anthem" is the latest girl rock theme for the band, celebrating uniqueness and encouraging girls to persevere with high self-esteem. "It's On" resorts to "seize the day" punk rock clichés, while "Wishes" reflects on failed relationships with heartache. "Bowling Ball" is slightly more interesting, presenting the mindset of a girl overly dependent on dating the wrong guy. Perhaps the problem with these is that there are so many girl rock acts today with the same sound and message—BarlowGirl, Everlife, and even Avril Lavigne to name a few.
Or maybe the bigger issue is expectations. Beauty from Pain is a good album, but it's hard to justify why Superchic[k] took more than two years to come up with ten new songs (35 minutes worth) that, while better produced, are less clever and creative than past material. Also, this band has never been one that has felt the need to make a "God point" in all their songs. Nevertheless, it feels like Superchic[k] has failed to seize an opportunity to adequately explore pain from failed relationships beyond the usual generalities. The songwriting seems more vapid, despite the personalized approach, with most songs merely offering a message of, "we all hurt, but hold on because it'll get better."
The exceptions to that are the album's standouts. A sparse and appropriately under-produced ballad, the sad and poignant title track doesn't shy away from sharing pain, questioning God, or keeping the faith in spite of it all, making it feel more genuine. More vulnerable is the tense ballad "Courage," in which Melissa sings about her struggles with self-esteem and an eating disorder; this disc could have benefited from more candid and specific emotions like this. "Suddenly," with a similar rock sound to Plumb or Switchfoot, offers some of the best worded hope on the album: "And suddenly it isn't what it used to be/And after all this time it worked out just fine/And suddenly I am where I'm supposed to be/And after all the tears I was supposed to be here."
Beauty from Pain earns a recommendation because it generally delivers the expected goods. These songs are not downers, but instead show empathy for teens and young adults who are down. What's more, the band is improved in many ways—the vocals from Tricia and Melissa are far more developed from the monotone delivery of the first album, and both the guitars and rhythm section sound punchier. But this album is a sidestep for Superchic[k], not a leap forward like Last One Picked. It's very telling that a year ago, people were saying BarlowGirl was a worthy follower to Superchic[k]—today they sound like they're on equal footing.
Copyright © Christian Music Today. Click for reprint information.