"Becoming" - Music Review
Dave Urbanski

Music Reviewer

2003

19 Nov

COMMENTS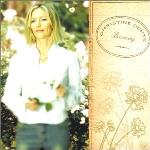 Artist:    Christine Denté
Label:   Rocketown Records

Christine Denté and husband Scott have been creating depth-filled, artful albums as Out of the Grey for more than a decade. Here we get that same distinctive songwriting approach (Scott did produce, after all) — just with Christine's lyrics and point of view, as well as some classy piano flourishes.
Among the highlights are "The Only Thing that Counts," a catchy take on Galatians 5:6; "Summer," a lush, otherworldly celebration of being carefree; and "Take it from Here," a magically melodic and climactic plea for worldwide sanity. While "Becoming" was created from the perspective of a wife and mother, its appeal is universal.

© 2003 CCM Magazine.  All rights reserved.  Used with permission.  Click here to subscribe.