Best Laid Plans
reviewed by Russ Breimeier

Copyright Christianity Today International

2004

1 Aug

COMMENTS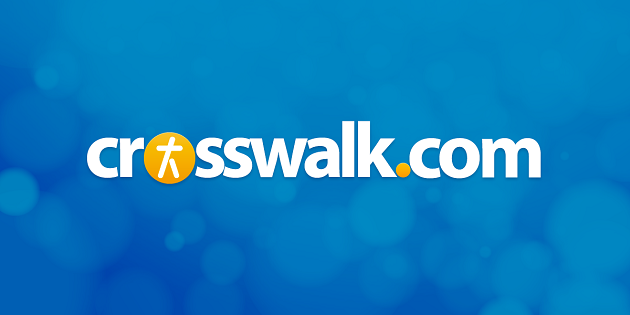 Sounds like … Sheryl Crow crossed with the acoustic folk of Kendall Payne, Jill Phillips, Sarah McLachlan, and Jill Paquette.
At a glance … Best Laid Plans is a good, though somewhat unremarkable effort from the usually insightful and introspective McCracken.
Track Listing
Plenty
Last Goodbye
No More Tears
Find You Out
500 Miles
Where Do You Go To My Lovely
Took You For Granted
Sons Of Cain
Letters
Stay
Age After Age
If Sheryl Crow fully embraced her alt-folk and roots/country tendencies, she'd probably sound a lot like Sandra McCracken. Fans of intelligent acoustic pop/rock songwriters like Kendall Payne, Sarah McLachlan, and Jill Paquette are likely to appreciate McCracken's lyrical insights. And if you enjoy the voices of Christine Denté, Mindy Smith, and Nichole Nordeman, McCracken's got a similarly appealing grassroots alto.
Not that this talented artist is completely unknown to the Christian music scene. Most enthusiasts of independent music are aware of her previous two acclaimed albums: 1999's The Crucible and 2001's Gypsy Flat Road. Even more will recognize her as the woman who married Derek Webb, contributing songs and vocals to his solo albums, as well as Caedmon's Call and the City on a Hill series. With her husband, she's shown a particular love for rewriting old hymns with more contemporary folk melodies.
That resumé may seem a bit misleading to anyone who goes into McCracken's latest recording expecting an album of explicitly Christian songs. But Best Laid Plans is on track with her previous solo albums, focusing more on humanity than themes of spirituality. The bulk of it is focused on strained relationships in search of hope and healing. "Plenty," for example, starts things off on a somber note with its frustration over failed love, and "No More Tears" similarly depicts a broken relationship at the end of its rope.
Yet McCracken balances these with the potential for reconciliation. "Find You Out (What Matters)" explains that perseverance and understanding are both needed to make a relationship work: "Nothing ever goes as we plan, so I will lay it down so I can find you out/All I meant to say, all the words we waste, we can work it out/Let's rebuild this house, 'cause when it's come and gone, we realize what matters." Emily Saliers of the Indigo Girls lends harmony to "Took You for Granted," an openly stated plea for forgiveness: "Bend the doors off their hinges/Let me in, and rid all that hinders love/Remember back where we began."
Hints of McCracken's Christian faith are nonetheless sprinkled throughout Best Laid Plans. "Find You Out" makes brief reference to Paul's advice in Ephesians 4:26 to not let the sun go down while we're still angry. "Sons of Cain" carries an obvious biblical reference in its title, a comparison made to illustrate an inability to find peace for past sins; it is puzzling that a Christian songwriter doesn't offer the answer to that peace in that or a subsequent song on the album. "Age After Age" is apparently inspired by the aftermath of the 9/11 terrorist attack to explore the nature of heroism and sacrifice, and even uses the example of Martin Luther in one verse. In the final stanza, McCracken offers hope by singing, "'Cause when the news and noise and flowers die and you still wake up alone/There is a God who knows every tear you cry, and the world is on his shoulders."
Then there's "Last Goodbye," also about reconciliation and the one song clearly directed to God. The lyrics? (also cited above) express weariness and a longing for the Lord's kingdom to come and make all things new: "I'm ready to go tonight/Ready to reconcile/Worn out with all I can buy or borrow/Trade all my best laid plans/Death and the fear of man/Take from Redemption's hand." It's not a hard song to interpret, which makes it all the more interesting that it was the one chosen by Shell Records to be a radio single in the UK. Which just goes to show that Sandra McCracken's unique approach to songwriting has allowed for an equally unique opportunity to become salt and light to the world.
Copyright © Christian Music Today. Click for reprint information.