Bethany Dillon
reviewed by Russ Breimeier

Copyright Christianity Today International

2004

1 Apr

COMMENTS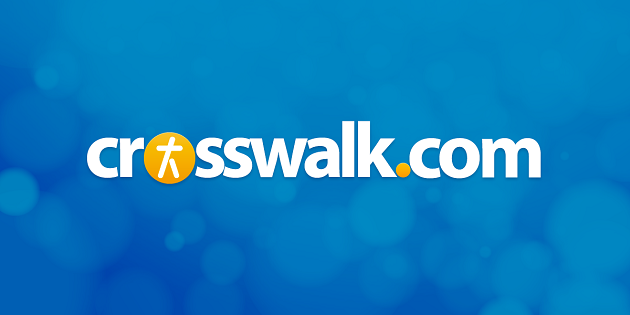 Sounds like … acoustic pop, rock, and folk resembling the likes of Jennifer Knapp, Michelle Branch, Sheryl Crow, Vanessa Carlton, and Amy Grant
At a glance … considering her age and relative inexperience, Bethany Dillon accomplishes a lot on her debut, setting the stage for an impressive career in the years ahead
Track Listing
Revolutionaries
Great Big Mystery
Beautiful
Move Forward
For My Love
All I Need
Aimless
Lead Me On
Exodus
Why
A Voice Calling Out
Simply put, Bethany Dillon is much more than one expects. Raised in a Christian home with a rich love of music, the Ohio native was profoundly affected by the grassroots pop/rock of Jennifer Knapp at a young age. Nurturing a similar passion to express her faith through song, she recorded an independent album in her own home. It somehow fell into the hands EMI exec Brad O'Donnell, and Dillon soon was the latest signing to Sparrow Records. She's even already on tour opening for Shane & Shane before the release of her self-titled debut.
And she's only 15. Teenage musicians are nothing new, and it could be argued that there's too much young, inexperienced talent in the marketplace. But 15-year-old singer/songwriter/guitarists are a little harder to find.
Dillon is an artist who sounds at least five years older than she is, who writes (or co-writes) ten years older than her peers, and who doesn't rely on tired programmed pop conventions. In fact, her debut is surprisingly not overproduced, at times leaning more to folk than you'd expect. That very much works in her favor. Helmed primarily by Ed Cash (Bebo Norman, Caedmon's Call), with a few tracks produced by Caedmon's Call keyboardist Josh Moore, this album combines the roots pop/rock of Jennifer Knapp with some of Michelle Branch's pop sensibilities and Jewel's folksiness. This is a mature acoustic pop/rock effort that could do very well on the college circuit … and Bethany's younger than the members of Jump5!
That's not to suggest that Dillon is writing with the same profundity and sophistication as, say, Sara Groves, Cindy Morgan, or Nichole Nordeman, but she's not far off from Jennifer Knapp or Jill Phillips—certainly better than you would expect of her age. "All I Need" is probably the weakest of the bunch, offering simplistic-but-catchy pop/rock about finding satisfaction in the Lord, but it comes later in the album. And "Great Big Mystery," despite an enjoyably strong acoustic rock groove similar to Jennifer Knapp and Sheryl Crow, is at heart an average Christian pop song about the mystery and wildness of God and his mercy.
The album begins, however, with the more seasoned folk-pop of "Revolutionaries," which resembles Sheryl Crow's "Strong Enough" in Dillon's encouragement to follow the narrow path. The very Knapp-ish "Move Forward" draws upon Hebrews 11 to explore the lifelong faith walk on earth. It's got a strong jig-like hook of "yeah-yeahs" that's complimented by a solid art-pop arrangement; I love the Beatle-esque chorus with the Rhodes electric piano. "Exodus" also bears a heavy Knapp influence with its mandolin-driven acoustic jam lending an appropriately jubilant sound to lyrics inspired by the song of praise found in Exodus 15. "A Voice Calling Out"—encouraging her generation to rise up for God's kingdom—offers a joyous Celtic dance finale, and even begins with bagpipes.
She wouldn't be a teenage artist without at least one song about wrestling with self-esteem. There are actually two here, but the subject is approached with a little more insight than "God loves you." The first radio single, "Beautiful" begins with a rather jarring and dissonant piano riff reminiscent of Vanessa Carlton, perhaps intentional in conveying the conflict of self-worth. Grittier than other similarly themed songs, Dillon eventually comes to the understanding that God's presence in our lives helps make us beautiful and accepted: "I love to hear you say/Who I am is quite enough/You make me worthy of love and beautiful." The pleasant acoustic pop of "For My Love" similarly uses Dillon's desire as a female to be pursued as the basis for sharing that Jesus is the true lover of our soul.
There's also an excellent modern guitar pop cover of Amy Grant's classic "Lead Me On"—imagine Branch or Knapp covering it and you've got the right idea. Interesting considering that Dillon was born in 1987, the year it was written. There's room for growth in Dillon's music, with songs and ideas that aren't as fresh as the best in Christian music—but it's unrealistic to expect the best from a new artist on the first try. When you consider how much she's already accomplished with one album at her age, Bethany Dillon is an impressive talent who will undoubtedly be a creative force for years to come.