Better Questions
reviewed by Russ Breimeier

Copyright Christianity Today International

2006

1 Sep

COMMENTS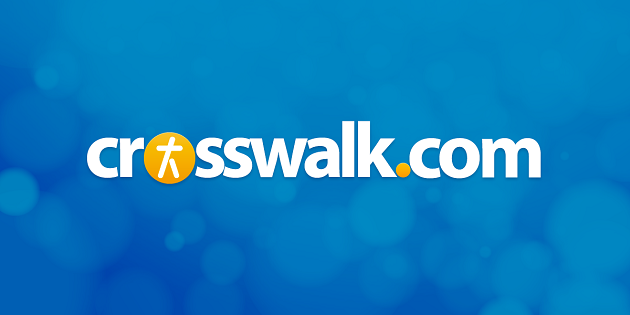 Sounds like … the rootsy pop/rock of classic Third Day and Jennifer Knapp with the post-grunge sound of Jeremy Camp and Lifehouse, plus some blues reminiscent of Jonny Lang or Jeff Healy.
At a glance … Better Questions offers some of the bravest songwriting you'll hear all year, addressing a variety of challenging topics through an eclectic range of pop/rock styles.
Track Listing
Prelude

Still Has A Hold

Least Of These

If You Wanted Me

Our Great God

Lovers In Our Heads

Peace On Earth

Funny

Don't Say A Word

War Inside

Martyr's Song

Family

On A Corner In Memphis

Preachers And Thieves

Be With You

One Day
Let's start by addressing this album's much-ballyhooed radio single "Our Great God." I love Todd Agnew. I love Rebecca St. James. And I love the song, a fantastic duet written and originally performed by Fernando Ortega and Third Day's Mac Powell for 2002's City on a Hill: Sing Alleluia. So why can't I stand this new version? Some things simply don't go together as well as peanut butter and chocolate. Case in point, Agnew's gruff bass with the angelic tone of St. James. Or either of their voices with this flimsy arrangement, a pale shadow of the original that inexplicably never became a hit single like "God of Wonders."
Bad news for those who like this new version, and good news for those who agree with me about its weaknesses: "Our Great God" sticks out like a sore thumb, sounding nothing like the remainder of Better Questions. Methinks it was tacked on last minute to an album that is more artful, introspective, challenging, and thus less radio friendly. Which would be ironic if that's the case, because it would lend credence to the central theme of the reluctance of some Christians and churches in tackling the tough questions of life—a great subject for an album, and Agnew broaches it admirably.
In a sense, Better Questions is like the musical equivalent of Donald Miller's Blue Like Jazz, starting with the short piano-based "Prelude," which wonders whether we're building our faith on sand instead of solid ground due to spiritual inactivity and uncertain theology. From there, it's one gutsy song after another from Agnew. Like the heavy rocker that questions why Christians are so quick to judge another's past instead of following Jesus' example of showing grace to the "Least of These." Or the soft country-pop of "Lovers in Our Heads," noting the hypocrisy with which some Christians treat divorcees while taking other "lovers" (i.e. other forms of sin) to bed: "We have [God's] heart/What is keeping us from being His hands?"
There's the bold blues ballad "On a Corner in Memphis," asking where we think Jesus would want to be: a sleepy Sunday morning congregation going through the motions, or ministering to a troubled soul on the streets beyond the church walls: "What if their heartbreaking cries of pain/Are the first hymns of tomorrow's saints?" Agnew's favorite song on the record (and mine as well) is the thoughtful ballad "If You Wanted Me," which considers if we would have lived our faith as well as King David or Apostle Peter, questioning human nature in the process: "If You wanted me to be like You, why did You make me like me?"
Not every song is so bold. The bluesy-country of "Still Has a Hold" would work as a single, an accessible reminder that God keeps wandering hearts within his reach—Agnew's vocal resembles a grittier Darius Rucker (Hootie & the Blowfish). "Martyr's Song" makes an effective pop ballad, poignantly written from God's perspective as a welcome home, and it only gets better when a children's choir kicks in for the chorus. There's also a nice remake of Rich Mullins' overlooked heaven-focused gem "Be With You," which Agnew makes his own without radically changing it, relying on thick electric guitar instead of piano.
Two things stand out concerning Better Questions. One is Agnew's broad musical scope, an impressive range of pop, rock, and blues that continue to shape his sound without too clearly relying on his influences like his first album, Grace Like Rain. Occasionally, the eclecticism sounds forced, specifically "Peace on Earth" which tries to combine classic reggae-rock a la Steve Miller with a rapped bridge. And the production is a little stripped and rough around the edges at times, perhaps intentionally so considering the styles—at times, it compliments the subject matter of the songs.
The other point is Agnew as songwriter, his lyrical maturity truly deepening with each new release. While the rock shuffle "Don't Say a Word" is a familiar take on taming the tongue (James 3:1-9), Agnew delivers it with personality and panache. And though "Funny" is another song about God's grace and sovereignty, Agnew uses the occasion to cleverly contrast our disobedience (because of free will) with the Lord's command over the rest of creation. Only a couple songs resort to predictable wordings of reconciling with one another ("Family") and sinful nature (both "War Inside" and "Funny" clearly borrow from Romans 7:14-29.)
Running nearly 70 minutes, the album is bound to falter occasionally, including a certain unnecessary remake of a powerful duet. For the bulk of it, however, Agnew expresses himself (and his faith) with thoughtfulness like Mullins, Michael Card, or Mark Hall (Casting Crowns), convicting without condemning, and offering musical variety to boot. In short, Better Questions offers some of the bravest Christian songwriting you'll find all year.
Copyright © Christian Music Today. Click for reprint information.