Beyond What I See
reviewed by Russ Breimeier

Copyright Christianity Today International

2001

1 Jan

COMMENTS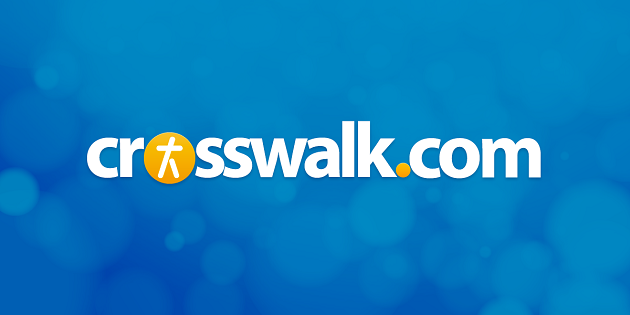 Sounds like … Christian music's answer to Matchbox Twenty and Collective Soul—catchy though generic modern pop/rock with a little bit of roots rock thrown in.
At a Glance … like Matchbox Twenty, this band can be a little bland at times, yet they are also a talented group capable of some very catchy songs. According to John is a pleasant surprise.
According to John comes from Atlanta, Georgia and was formed in 1996 after lead vocalist and rhythm guitarist John Waller decided it was time to try and form a band rather than continue as a local area solo artist. Thus According to John was born, adding Jason Hoard (lead guitars, mandolin, vocals), Matt Adkins (lead guitars, vocals), and Josh Fisher (drums, vocals) to the mix. The band built a modest following in their hometown and the surrounding area, and they received a bit of airplay via their self-titled debut on KMG. When you read about a band and learn they failed to secure a recording contract, you can't help but be a little skeptical. Most likely, the band is either too "out there" and risky in their sound, or else they're just not any good. Incredibly enough, According to John is neither of those things as evidenced by their new album, Beyond What I See. Which leaves me scratching my head as to why they weren't signed (Nobox is their own label, though they're being distributed by Diamante).
It can't be their sound. There are hints of Third Day, Jars of Clay, Steven Curtis Chapman, Shaded Red, and several other Christian acts. What really caught my attention, however, was how much this band sounds like mainstream bands Collective Soul and especially Matchbox Twenty. Those two bands are an excellent comparison in more than one way. Both have been criticized for writing bland and unoriginal modern pop/rock songs, yet there's no denying these are also two of the biggest bands of the '90s and that their catchy melodies and rock riffs attract a wide range of music lovers. I'd dare say According to John is as good as either of these bands. They have a fine vocalist in John Waller, and with two lead guitarists in the group, there's a healthy share of guitar solos and riffs. Producer Scotty Wilbanks (former member of NewSong) does a fair job of helming a good recording that is neither overly produced nor too rough in its sound. It could be better, but honestly it's not far off from that slightly independent sound Jars of Clay had on its debut.
There's nothing lacking in According to John's songwriting either. I wouldn't say the guys are brilliant songwriters, but there are some impressive moments here. Of course, the song that's generating the most attention right now (for obvious reasons) is "Song of Jabez." In my opinion, songs based on The Prayer of Jabez are already a cliché (and this is the first one to be officially released), but there's no denying this is a beautifully written melody that nicely summarizes the book's concept. You're missing out if you try to peg the band on this one song, however. According to John has a nice variety to its sound, ranging from soft worship and ballads to mid-tempo pop and solid rockers. The album's closer, "Perfect World," is a terrific rock song, as is the hidden track, "Bother Me." These two songs left me wishing the band were as aggressive on their other songs. According to John can rock as well as Third Day when they want to.
There's been no shortage of "passion and purity" songs in the last few years, featuring pledges to wait for the right one even though we may not know who that person will be. "Worth the Wait" is yet another one of those songs, and though I'd have liked it to be a little more poetic in its delivery ("I am not ashamed to be a virgin for you baby, you're worth the wait"), it's nevertheless a very cool song. Similarly, "Amazing" seems like it could be a little more poetic ("Your grace is amazing. … Amazing is your grace my Lord"). That is, until you realize the band is aware of their use of the familiar lyrics and segue into the hymn by the end of the song. For me, the true album highlight is "Standing Ovation," a story song with an inspirational message and a worship chorus rolled into one nearly-six-minute magnum opus. I could criticize it for borrowing its praise chorus from the recent worship classic "I See the Lord," but it's just too fantastic and powerful a song to miss.
I've only mentioned some of the album's 14 songs, and most all of them are worthwhile. All that said, I don't consider this a great landmark of an album—it's still a little too derivative and obvious at times. Considering again that Matchbox Twenty is a hugely popular group because of well-crafted pop/rock songs (despite their unoriginality), I cannot fault this band too much either. According to John features solid musicianship, catchy melodies, and thoughtful lyrics that inspire. Beyond What I See hints at possible greatness in future albums from this band.
Copyright © Christian Music Today. Click for reprint information.