Broken & Beautiful
reviewed by Russ Breimeier

Copyright Christianity Today International

2006

1 Sep

COMMENTS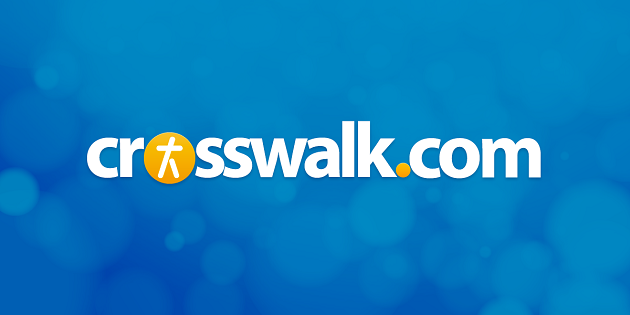 Sounds like … a mixture of Garth Brooks' country and Billy Joel's pop, yielding a familiar Schultz AC sound which is also reminiscent of Michael W. Smith, Steven Curtis Chapman, and MercyMe
At a glance … though Broken & Beautiful offers more of the sentimental pop that Mark Schultz's fans have come to expect and love, there's no shaking the feeling that he's repeating himself musically
Track Listing
40 Days
Broken & Beautiful
Walking Her Home
Until I See You Again
1,000 Miles
Lord You Are
Everything to Me
God of Life
Now That You've Come Into My Life
She Was Watching
Until I See You Again (ballad version)
You'd be hard pressed to find a more charming and likable Christian artist than Mark Schultz. Genuine in his faith, sincere about connecting with his fans, humble about his talents, and quick-witted with jokes, it's easy to see why he's so popular—and why he'd make an ideal host for the Gospel Music Awards. And there are plenty of hits to back up that popularity—his most recent, "I Am," rode the top of the inspirational charts for months, not weeks.
Yet it's a little perplexing that Schultz is marketed as today's consummate Christian pop storyteller. There was plenty of it on his breakthrough 2000 debut, but it's a quality that has gradually diminished over follow-up projects, despite titles like Song Cinema and Stories & Songs that suggest otherwise. For every "Letters from War" or "He's My Son," there are at least three others that are more inspirational in scope. No question, story songs have played a key part in his artistry, but they don't necessarily define it.
The good news with Broken & Beautiful, his fourth original album, is that Schultz has crafted some of his best story songs since his debut. And rather than rely on additional tales from his church's youth group, he's now drawing more inwardly for subject material. The title track (co-written with Matthew West) is familiar but effective in its overview of how everyone in the church falls short and needs prayer. You're certain to hear "She Was Watching" a lot in years to come—the new "Butterfly Kisses" for weddings everywhere as daddy's little girl looks to her father for spiritual inspiration over the years. And have the tissues handy for "Walking Her Home," another signature tearjerker that traces a couple's first date to the wife's final days on this earth. But the strongest is "Everything to Me," co-written with Cindy Morgan) and inspired by Schultz's own experiences, considering his past and future to offer thanks to his biological mother for carrying him to term and granting the gift of life.
What's troubling, however, is the sense that maybe Schultz is only capable of two kinds of song. The perfect example is "Until I See You Again," which appears twice on this album as an upbeat soft rocker and a by-the-numbers ballad. Which is better? Honestly, this love song from the Father's perspective works either way. The real question is whether it demonstrates that Schultz's songs are versatile enough for different styles, or generic enough to settle into predictable patterns. The fast one is reminiscent of last album's "You Are a Child of Mine," the ballad comparable to "Remember Me," but draw your own conclusions.
If you gravitate toward Schultz's faster hits like "I Am the Way" and "I Have Been There," then you'll probably also appreciate "40 Days," "Now That You've Come Into My Life," and the title track. Most seem to prefer the ballads though, so fans of "When You Come Home" and "Back in His Arms Again" are bound to enjoy the aforementioned story songs, as well as "1,000 Miles," a sweet little nothing to his new wife (with a sentiment that's perhaps too similar to a certain hit by The Proclaimers).
As syrupy as the album can be, you can argue that they're as effective as pop-country singles in pushing the right buttons and triggering the right emotions. Harder to defend is "Lord You Are," a frustratingly clichéd worship song that fails to distinguish Schultz as a writer or musician—he just seems capable of better than the standard "You are worthy" lyrics. The same is true of "God of Life," co-written with Ian Eskelin—"God of life, Lord of truth / Let me live to worship You / So all may hear and all may know / That You are God, the God of hope." Is this honestly the best that Christian music has to offer, from two proven songwriters no less?
Previous efforts all featured a surprise of some sort that showed this artist breaking outside the box—country-rock narrative ("Legend of McBride"), African-pop ("We Are Calling You"), and an epic pop-punk curveball ("Running Just to Catch Myself"). Broken & Beautiful offers nothing so adventurous, but you can't blame Schultz for playing it safe. He's found a stylistic niche that has satisfied an audience with emotion, not creativity. So your enjoyment of the album depends on which camp you fall into. One asks what needs to be fixed if nothing's broken in such beautifully sentimental songwriting. The other questions why Schultz's beautiful pop songs are beginning to sound like a broken record. Both are valid points.
Copyright © Christian Music Today. Click for reprint information.