Chaotic Resolve
reviewed by Russ Breimeier

Copyright Christianity Today International

2006

1 Feb

COMMENTS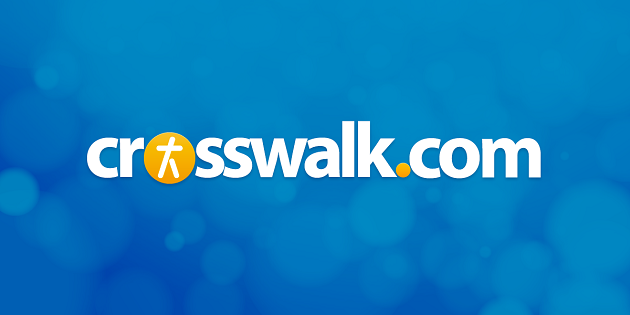 Sounds like … Evanescence, Garbage, Rebecca St. James, BarlowGirl, Dido, and Kelly Clarkson with a mixture of modern rock, pop, metal, and electronica
At a glance … though it would have been nice if Plumb delved more clearly into the spiritual for a couple songs, Chaotic Resolve could be viewed as her strongest album to date with relatable topics and a confident mix of modern pop/rock styles.
Track Listing
Blush (Only You)
I Can't Do This
Real Life Fairytale
Better
Manic
Cut
Bittersweet
Good Behaviour
Motion
I Have Nothing
Jekyll & Hyde
Sleep
Damaged (redemption extended version)
Pray for Me
Despite only three previous recordings, Plumb is considered one of best Christian artists to emerge in the last decade—which just goes to show how highly regarded those first few efforts are. Plumb (aka Tiffany Arbuckle Lee) has also made a name for herself with her work featured on numerous soundtracks, and by writing material for other artists like Michelle Branch and Mandy Moore.
Yet while many agree on her excellence, there's disagreement over why she's so great and which album is her best. Some prefer the dark rock edge of the self-titled 1997 debut, calling it the most sonically and lyrically creative, but others consider it too noisy and inaccessible. Many think 1999's Dove award-winning candycoatedwaterdops marks her best songwriting, matched with a alternative AC style reminiscent of Sixpence None the Richer, though some describe it as too predictable stylistically and lyrically. And while many believe 2003's Beautiful Lumps of Coal benefits from a polished radio-friendly sound and relatable lyrics, others say the songs are blander and lack spiritual depth.
Now entering her thirties, and having taken time off to focus on marriage and motherhood, Plumb sounds refreshed with an album that's likely to please all fans by drawing upon the best qualities of the first three projects. The aptly titled Chaotic Resolve reunites her with producer Matt Bronleewe (Rebecca St. James, Michael W. Smith), who helmed the first two albums. His presence greatly explains why this release feels like a return to form for Plumb, yielding an album that alternates between edgy and melodic, as well as thought provoking and emotional.
Prefer the first album? "I Have Nothing" resembles the Garbage-styled edge of "Crazy," while "Cut" offers beautifully haunting ambience characteristic of that disc. Looking for the more straightforward pop/rock of candycoatedwaterdrops? "Real Life Fairytale" and "Sleep" are sure to satisfy. Dig the third album's WB television soundtrack feel? You'll appreciate "Jekyll & Hide" and "Blush."
But the dominant sound on Chaotic Resolve is the modern pop-metal popularized by Evanescence in 2003. Plumb and Bronleewe have perfectly nailed the mix of programmed rhythm, orchestrated strings, and heavy electric guitars on tracks like "Bittersweet," "Better," and "I Can't Do This," with things getting heavy enough in "Good Behavior" to warrant comparisons to Skillet. It's almost to the point of a rip-off, as if Plumb intentionally set out to record the follow-up to Fallen that Evanescence seems incapable of making. But remember which act came first. Amy Lee of Evanescence has previously cited Plumb as a musical influence, and to Plumb's credit, she's capable of this sound better than anyone.
More impressive are the tracks that allow Plumb to explore new musical territory. "Manic" bears a strong '80s synth-pop feel that recalls Eurhythmics, and "Blush" too combines modern and retro elements. But Plumb is at her most thrilling on the rowdy electronic dance rock groove of "Motion," certain to get concert audiences on their feet. Chaotic Resolve benefits from all this sonic variation, allowing each song to stand on its own merit, and though the tracks all resemble some of Plumb's past work, the sound is more relevant today than ever.
Chaotic Resolve only falls short with lyrical content. Drawing on both valley and mountaintop experiences, Plumb again tackles relatable topics like reconciliation ("Jekyll & Hyde"), learning from brokenness ("Better"), accepting our imperfections ("Good Behavior"), coping with self-abuse ("Cut"), and straightforward love songs ("Blush," "Real Life Fairytale"). They're all well written, but her efforts to keep it real unfortunately take precedence over spirituality. Without a central issue, "Manic" unravels into a cliché of frazzled female emotions, and "Sleep" is a missed opportunity to find rest in God—it's simply about finding rest.
But there are still nuggets of faith. Much like St. James' "God Help Me," Plumb offers an honest outcry of surrender to the Lord in "I Can't Do This." While noting the fleeting materialism of this world with "I Have Nothing," she makes quick reference to the One in possession of all things. And "Bittersweet" does appropriately convey the mixed emotions that come from the bad and good news of grace and forgiveness.
A better Christian album would have made greater effort to offer spiritual hope and point listeners in the right direction, but then Plumb has rarely been known to proclaim her faith through her music. As is, there's plenty on Chaotic Resolve that clearly comes from a Christian worldview, and by offering some of her strongest music to date, Plumb's latest is simply too good to pass up.
Copyright © Christian Music Today. Click for reprint information.