Collaborations
reviewed by Russ Breimeier

Copyright Christianity Today International

2002

1 Jul

COMMENTS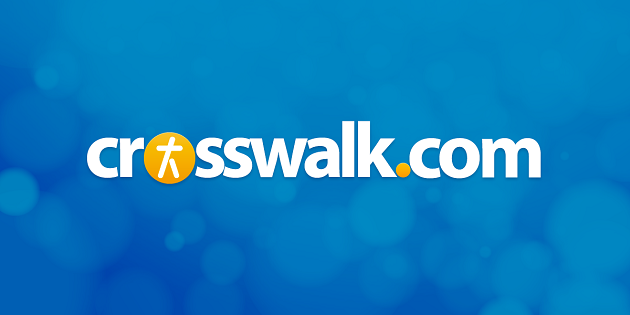 Sounds like … contemporary hip-hop similar to Eminem and John Reuben
At a Glance … Collaborations is funny, poignant, clever, and meaningful – easily one of the best hip-hop albums to roll out in recent years.
Tampa, Florida native KJ-52 (a.k.a. Jonah Sorrentino) has been writing rap since the age of 12. But when he gave his life to Jesus as a teenager, he thought hip-hop was too negative to continue with it. Later he came to realize he could use hip-hop to share Christ's love with others. He formed the hip-hop duo Sons of Intellect with his friend Golden Child, but the two parted ways in 1998. KJ continued to hone his craft while serving as an inner-city youth pastor. Eventually, he caught the attention of Todd Collins, the co-founder of Gotee Records, which led KJ to sign with Essential Records and release his solo debut, 7th Avenue. The album received some acclaim, but Christian hip-hop always has struggled to find a strong audience. Now with hip-hop label Uprok Records, KJ releases Collaborations, his sophomore effort, and the press materials are absolutely correct – the album eclipses 7th Avenue.
With 7th Avenue, KJ-52 drew some unfair comparisons to Eminem, which initially irritated him. Since then, he's embraced the comparison, with the understanding he's a viable Christian alternative to the ugliness of Eminem's words and ideas. With none other than Todd Collins at the helm, KJ-52 embraces the Eminem hip-hop sound on this sometimes poignant, often funny, and always clever hip-hop project. KJ's even making waves with a track written specifically to Eminem, entitled "Dear Slim." Patterned after Eminem's own "Stan," in which an obsessed fan writes a letter to the notorious Slim Shady, KJ writes in an effort to keep Eminem accountable to his young audience. "Dear Slim" is smartly written, sharing the love of Christ rather than slamming him with condemnation. It's entirely possible the song will fall on deaf ears, but KJ points out that Eminem rapped about being a Christian on "Infinite" from his first album.
Collaborations is appropriately titled, featuring guest artists on no less than 11 of the album's 17 tracks. And these truly are collaborations, with the guests contributing to the writing in many cases. On an album that's packed with bits of humor, it's surprising that fellow wiseacre John Reuben joins in on "The Choice Is Yours," one of the album's more serious tracks about faith and positivity vs. pessimism. New Gotee vocalist Nirva Dorsaint lends her voice to the R&B-flavored "Sonshine," a love song to Christ, and to "Wait for You," a song about sexual abstinence in which KJ-52 wryly notes "everybody wants sex but they don't want the consequence." The rapcore rock of "Rise Up" features Rob Beckley of Pillar and Trevor of Thousand Foot Krutch in a rousing anthem that call for Christians to take a stand for their faith and boldly share the Gospel.
KJ-52 generously applies his sense of humor throughout the album. You can tell this from the very first track, which perfectly parodies the Moviephone telephone service to credit all of the album's guest artists. Listen for hidden track 9.5 to hear KJ sing an acoustic ditty called "Mullet Pride" - it's one of the funniest things I've heard all year. In "Revenge of the Nerds," Pigeon John (L.A. Symphony) joins KJ in a song that hilariously pokes fun at the duo's own nerdiness in high school, using it as a platform to tell of Christ's love for us. Playdough of Ill Harmonics joins KJ on "Nursery Rhymes," which makes witty use of classic children's stories as illustrations of faith. He's joined by Mars Ill for "Why?," which points out an endless list of everyday foibles and frustrations ("Why do they put Braille on drive up ATM's?"), including some serious topics such as racism, hatred, and God's grace.
Of course, not all of the songs are played for laughs. KJ's old partner, Golden Child, re-teams with him for "Where Were You?," a tough song about child abuse and forgiveness. With all of the funny voice characterizations throughout the album, you may start chuckling at the beginning of the track as I did, only to be stunned silent within 30 seconds. It's very serious, chilling, and a little hard to listen to. On a slightly lighter note, pay attention to the wit displayed in "5th Element." For all you who don't know (I didn't either), there are four key elements to hip-hop: shoes, microphone, turntable, and spray can. KJ dedicates a single verse to each of these elements, writing from each of their perspectives in the format of a riddle. The fifth element and verse is then Jesus Christ, and KJ delivers a remarkably poetic and powerful oration on behalf of the Son of God.
Earlier, I mentioned there are 17 tracks on this album. To be honest, I'm not sure how many there really are, with all of the silly introductions, hidden tracks, and interludes sprinkled throughout. There could be as few as 12 songs or as many as 40 tracks depending on how you look at it. What surprises me is that, unlike so many other hip-hop artists, Christian and not, KJ-52 manages to avoid the usual hip-hop whining over the course of 66 minutes. You won't hear about any "struggle to get to the top," or obsession with materialism, or self-proclaimed breadth of talent. Ironically, if any hip-hop artist could boast about his own talent, it's this guy. GRITS' latest album, The Art of Translation, is still this year's top contender for most innovative hip-hop project, but KJ-52 comes in at a close second thanks to his wit, humor, and creativity, not to mention the top-notch production by Todd Collins. First Toby Mac, then John Reuben, the new GRITS album, and now KJ-52 - this may well be Christian hip-hop's finest year.