Comatose
reviewed by Russ Breimeier

Copyright Christianity Today International

2006

1 Oct

COMMENTS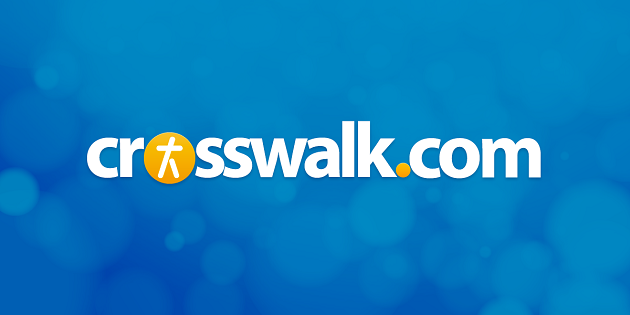 Sounds like … a fusion of contemporary hard rock and metal with pop balladry, recalling the work of Evanescence, Creed, Jonah33, Seether, Seventh Day Slumber, and Staind
At a glance … with top-notch production and faith-inspired themes relevant to a broader audience, Comatose just might be the most accessible album yet from Skillet, though some of the pop tendencies are a bit too soft and generic
Track Listing
Rebirthing
The Last Night
Yours to Hold
Better Than Drugs
Comatose
The Older I Get
Those Nights
Falling Inside the Black
Say Goodbye
Whispers in the Dark
Looking for Angels
Hard to believe there was a time when Skillet was merely a three-piece grunge act, but that's exactly how we first met John Cooper and company back in 1996. In the ten years since, we've watched them evolve in lineup and sound, morphing into bombastic nü-metal by way of electronic rock, all the while dabbling with pop ballads and even modern worship. The average listener isn't usually receptive to such seemingly disparate styles, yet Skillet's "Panheads" have long been some of the most avid fans out there. Collide (2004) introduced the band to the mainstream and became their best-selling project to date, suggesting that Skillet has the potential to become the biggest crossover success since Switchfoot.
Which brings us to Comatose, the band's seventh album and probably their most accessible. While Skillet has never been ashamed of their softer side, they've tended to let their harder qualities overshadow it. Here the dosage of pop and rock is about even, which isn't to say that the band has lost its edge. The thunderous rhythm section of Cooper's bass and Lori Peters' drums are still the bedrock for Ben Kasica's fiery guitars. But the piano by Cooper's wife Korey is more prominent and complimented by big string arrangements, some by none other than Paul Buckmaster (Train, Elton John). Only "Whispers in the Dark" seems more a nod to the industrial inflected rock of the earlier albums.
Whether or not it's what they were intentionally going for, Cooper and co-producer Brian Howes (Closure, Hinder) have hit on the key quality that made Evanescence so popular in 2003, finding a blend that makes hard rock approachable and beautiful. The single "Rebirthing" demonstrates as well as any track how Skillet remains heavy without becoming abrasive, orchestrated without sounding forced. And based on the resumes of mixers David Bottrill (Tool, Staind) and Chris Lord-Alge (Switchfoot, P.O.D.), you get an idea of how polished yet aggressive the final sonic output is.
Skillet also takes a different lyrical approach with Comatose. This is a band that's always been spiritually overt with their earlier material. Here they've decided to go for a more seeker-friendly approach that attempts to express Christian love more practically to the world. "Rebirthing" is essentially Evanescence's "Bring Me to Life"—it never mentions Jesus, and yet believers know what Cooper means with words about change and renewal. Spoken word verses in "Looking for Angels" are probably the most overt on the album, searching for hope in a fallen world and alluding to Scripture in a challenge for us to rise up and show love to others.
Understanding the band's spiritual origins makes it clear who they're referring to when Cooper later sings, "You're better than drugs, your love is like wine … addicted for life/Feel you comin' on so fast/Feel you comin' on to get me high." In "The Last Night," he and his wife get into character, trading lines as one friend tries to convince another to avert suicide, but is it far off to interpret one of them as the voice of Jesus? Same with "Whispers in the Dark" in reference to an ever-present comfort through hard times—"No, you'll never be alone/When darkness comes I'll light the night with stars/Hear my whispers in the dark."
Comforting as Skillet's words can be, they're sometimes a little generic, particularly in the big Creed-friendly power ballads. "The Older I Get" expresses Cooper's reconciliation with his father, "Say Goodbye" is a cheesy farewell anthem like Michael W. Smith's "Friends," and "Yours to Hold" is written like a love letter from a caring friend/Savior. Something in Skillet's phrasing suggests that they're still writing with a high school audience in mind—open and honest, but lacking the mature insight or poetry you might hope from a seasoned band like this. "Those Nights" expresses youthful nostalgia, but the kind most experience in their early twenties.
I still feel such ballads are too poppy against the heavier rockers, but that clearly hasn't mattered to fans over the years (see "More Faithful" and "You Are My Hope"). My greater concern is that Skillet tends to repeat itself within an album, finding one new style and running with only that for the whole project—the title track, for example, is interchangeable with "Rebirthing" musically and "Better Than Drugs" thematically. There again is a quality that's never hindered fans of Skillet's previous work, or Evanescence's Fallen for that matter.
One thing for sure is that Skillet has created enough varied fusion pop metal from album to album to someday yield an interesting greatest hits collection. With top-notch production and faith-inspired themes that are relevant to a broader audience, Comatose is another successful entry from a band that shows no sign of slowing after ten years.
Copyright © Christian Music Today. Click for reprint information.