Con Poder
reviewed by Andree Farias

Copyright Christianity Today International

2003

1 Aug

COMMENTS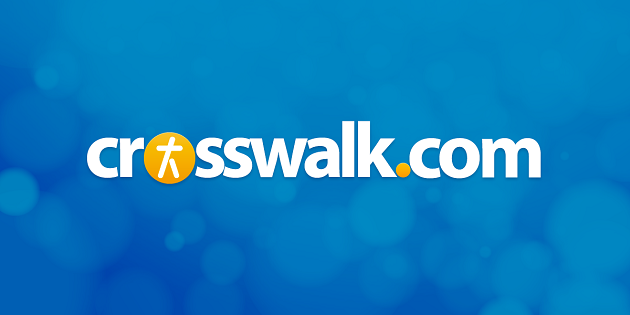 Sounds like … the explosive Latin sounds of Salvador's debut—sans the Santana excesses—and a mix of subtle salsa influences and traditional Spanish praise & worship.
At a Glance … Salvador doesn't reinvent the wheel for Latin music, but it sure brings a fresh praise & worship flair to it.
When Salvador made their splash onto the Christian music scene back in 2000, many couldn't get enough of their explosive Latin sound. The band's momentum faltered in 2002 with the release of the disappointing Into Motion, an edgeless, pop-friendly album that hinted at the greatness of their first release, but that ultimately succumbed to adult-contemporary production tactics.
Con Poder—Salvador's first all-Spanish language album—is a direct response to the excitement evoked by the band's live renditions of their Spanish material. The band sought the talent of salsa arranger Carlos Sosa to help with production duties, and he does an admirable job of bringing out the flava of the guys and helping them stay true to their ethnic roots. Opener "Alegría," the only salvable track from Into Motion, does justice to its name (this word is exclusive to the Spanish language and stands for "a God-given sense of happiness") and wastes no time in setting the celebratory mood of the album. This rendition sports a new arrangement and a more aggressive horn section.
The Latin fiesta continues with the title track "Con Poder" ("With Power") and "La Palabra" ("The Word"), two energetic tracks with impressive salsa instrumentation. No, they don't perfect the tumbao (a syncopated bass/congas combo that serves as the rhythmic backbone for the groove in salsa music), but bassist Josh Gonzales, percussionist Eliot Torres, and drummer Robert Acuña still provide an adequate rhythm section to the Latin-infused tracks.
The worshipful "Siempre" ("Always") is played in traditional bolero form, a serene, slow-burning style that's predominantly used in mainstream Latin ballads. Instead of romantic lyrics, however, this song is a reverent declaration of what it means to live a life with Christ. Mostly geared toward old-school coritos aficionados (coritos are short praise and worship ditties sung in Spanish churches), "Un Día a La Vez" ("One Day at a Time") inches dangerously close to sounding like a Tex-Mex ranchera-styled number, though their choice to include the track is understandable considering Salvador's Mexican heritage.
Three tunes on Con Poder were pulled from the band's respectable self-titled debut. The Matthew 17:20-inspired "Montaña" ("Mountain") is redone from scratch, but the sound remains familiar. Whereas the original version of "Danzo Como David" ("David Danced") was naturally ebullient, it had a more polished studio sound that's absent from this new interpretation, which is equally fun but a better representation of their actual sound. My least favorite of the three is "Ante Tu Presencia" ("Lord, I Come Before You"), whose tame, easy-listening intro sounds like it belongs to a totally different song. It's only after this prolonged preamble that the song starts to resemble the original, though the results are overall less exciting, probably due to the exclusion of the Santana-like escapades that made it special.
Despite the language barrier, these songs are tremendously accessible, and fans of Salvador will have no trouble embracing this new material. What will be interesting to see is how older, more conservative first-generation listeners will assimilate these songs, many of which they most likely grew up singing in traditional coritos style in their own congregations. I don't think Salvador's intent was to cause an uprising amongst purists of the style, but rather to pay their due respects to the music of their youth in a way that's contemporary and more reflective of their live sound. And in that respect, they did a good job. Buen trabajo, chicos.