Constant
reviewed by Russ Breimeier

Copyright Christianity Today International

2002

1 Apr

COMMENTS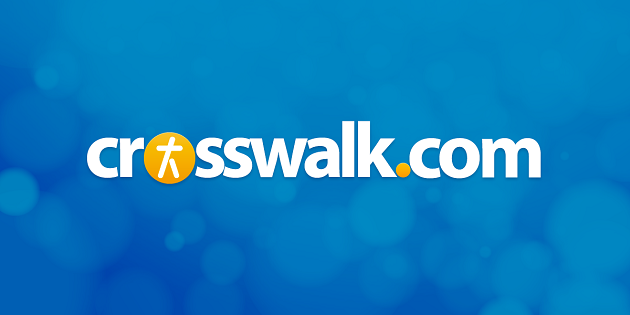 Sounds like … Christian adult-contemporary pop that blends the sound of Out of the Grey with the songwriting sensibilities of Margaret Becker or Point of Grace
At a Glance … though most of this is fairly routine musically, the duo's vulnerable and honest lyrics elevate the songs on Constant.
What is it about Watermark that endears them so much to fans? What is it about this husband/wife duo's music that makes their albums so highly acclaimed by critics? Aside from their obvious music talents, I think Nathan and Christy Nockels have a gift for connecting with audiences out of their genuineness and their passion to worship the Lord. Though they come from the same state and attended the same university, they didn't meet until after college. The two quickly developed a relationship and married two years later. Nathan and Christy united their music talents and love of worship and offered these to Houston's well-known Metro Bible Study at First Baptist Church, and later to the Passion worship conferences. The duo was signed by Rocketown in 1998, and they've scored four #1 singles since then (including the worshipful "Gloria" and the sweet love song "More Than You'll Ever Know"). Watermark excels at writing adult-contemporary pop songs that are vulnerable and personal in lyrical expression. Their song "Glory Baby" dealt with the couple's emotional struggle with two miscarriages before their first son was born in mid-2000. Their worship songs often have an intimate feel to them, a true longing to know God better. These are the qualities that have earned Watermark high praise among their listeners in the past, and they're the same reasons those listeners will readily embrace the duo's third album, Constant.
The title refers to the album's first song (about God's constant holiness, presence, and love) as well as to a running theme through the album. The funky pop of "Seek Me" is based on Deuteronomy 4:29, which reminds us we always will find the Lord if we seek him with all of our heart and soul and that we will find him because he is a constant presence. The worshipful "Holy" is testament to God's eternal holiness, and "Carry You" pays tribute to his unfailing love. Watermark applies this never-ending love to their own lives in "Noah's Song," which compares their endless love for their young son to the endless love God has for us. Fans who enjoyed the worshipful "Gloria" are going to love the powerful and rhythmic pop of "Friend for Life." As fine an explanation of the name Watermark as you'll find, it's a worshipful prayer that asks God to wash over us like a flood and to leave his mark on us, mentioning also the desire to leave God's mark on the people in our life as well.
The two best songs on Constant are both ballads, but they stand out because they aren't nearly as predictable or over-produced as they could have been. "Still" is a beautiful and breathy piano ballad that effectively articulates our individual struggles to shut out the distractions in our life, to be silent and still and wait on the Lord to speak to us. There's a bit of mystery and ambiguity to the melody that elevates it above similar meditative ballads written by other artists. Even more impressive is "Made for You," a wonderful love song that's the first true duet between Christy and Nathan recorded on CD. Featuring a wonderful violin solo in the beginning and a sophisticated and romantic melody, this is a vulnerable expression of love and communication between husband and wife. It easily could have been as sappy as a glossy power ballad from a Disney animated film, but Watermark transcends the genre with smart composition and gentle arrangement. These two need to sing duets more often! Christy's Paula Cole-like vocals are clearly the most impressive, but Nathan is as fine a singer as Wes King or Scott Denté (Out of the Grey). Having him sing more often in the future would help vary the duo's sound.
Which brings me to the weakness I see in Watermark. Despite the passion and honesty expressed in their music, there's not a lot here that distinguishes them from average Christian adult-contemporary pop (aside from the few examples I already mentioned). "Holy" is based on Revelation 4, and its expression of worship has been sung verbatim in so many other Christian pop songs within the last few years. This is a stark contrast to the song "No Idea," which was inspired by Psalm 139 but does not quote from the popular text directly (as so many songs have done). Perhaps having award-winning songwriter Wayne Kirkpatrick co-write it helped keep it more original. A few other songs, such as "Constant" and "Remember," display this same lack of originality, but Watermark's often generic Christian-pop sound is the greater struggle for the duo. Their music too easily recalls a less sophisticated version of Out of the Grey, not to mention a long list of similar-sounding Christian pop artists from the last ten years (such as Susan Ashton, Ben Glover, Point of Grace, Erin O'Donnell, Wes King, and Margaret Becker). Nathan has proven himself to be such a capable producer (especially on downhere's debut), you would think he'd be able to keep Watermark from sounding routine. Ah, but that would be straying from what many people love most about Nathan and Christy. Though musically they're a bit predictable, the duo's thoughtful and straightforward lyrics connect with listeners, thus raising Watermark above an endless flood of similar-sounding artists.