Crosswalk.com's Choices for Top Ten Christian Songs of 2000-Part 2
Matthew Turner

Music and Entertainment Editor

2000

29 Dec

COMMENTS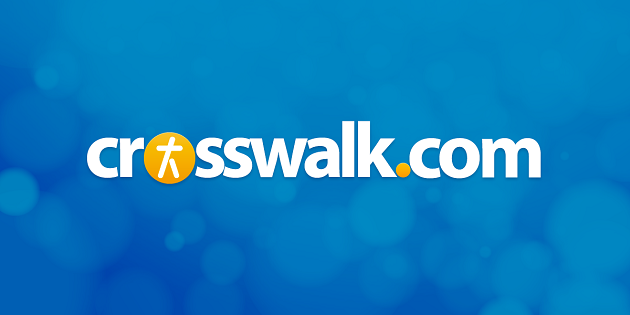 Songs 10-6
5) Rachael Lampa Live For You from her self-titled debut
The vocal acrobats of 15-year-old Rachael Lampa are showcased with a certain flair on her first single
Live for You.
Written by veteran songwriters Chris Eaton and Chris Rodriquez, the song is rooted in a Latin/Pop beat that is as addictive as the warm Caribbean sun. Her voice rips through every word,and the production is crystal clear. It's fun. It's energetic. This song could be a huge hit at this year's Dove Awards.
4) Mary Mary Shackels (Praise You) from Thankful
Impacting Top 40 radio stations all over the United States,
Shackels...,
became an industry-wide hit. With its urban dance groove and the "God" lyrics, it became many Christians' summertime anthem. Unfortunately, this song didn't have the same effect at Christian radio, only reaching No. 4 on the CHR charts. This song became me and a friend's very own soulful celebration. Great song!
3) P.O.D. Rock the Party from The Fundamental Elements of Southtown
Rock the Party
was the surprise hit from the band that did everything but sleep in 2000. P.O.D. took their message of God's love to the masses. This song became a No. 1 song on MTV
Total Request Live
, it was featured on many movie soundtracks and became the party anthem for many sporting events. From a theological point of view, this song is not John 3:16, but think about the relationships that P.O.D. was able to create with people from all different backgrounds. This song has opened doors for
Christian music
to make a huge impact on the mainstream industry in 2001.
2) Nicole C. Mullen Redeemer from her self-titled debut
Hitting No. 1 on the Inspirational and Adult Contemporary Charts, Nicole C. Mullen's hit song
Redeemer
has become a runaway favorite for Song of the Year at this year's Dove Awards. This song just radiates as it reassures us "that I know my Redeemer lives." Nicole's powerful performance of this song in a live setting is what catapulted this song to a huge hit. I still get chills when this song comes on the radio.
1) Nichole Nordeman Every Season
In my opinion, this song represents one of the best lyrics ever written in Christian music. It cleverly compares our spiritual growth with the changing of the seasons. It floats as beautifully as a Psalm. Nichole's delivery is intense and majestic. Every word is emphasized with delicate care. Unfortunately this song has not yet been released to radio, but it should be and should easily go to No. 1.
By Matthew Turner
Tell us what you think of Matthew's choices, and suggest your own top picks here.

Check out Matthew's choices for Top 10 Christian albums of the year.