Crowder Finds his Footing in Neon Steeple
Glenn McCarty

Crosswalk.com Contributing Writer

2014

5 Jun

COMMENTS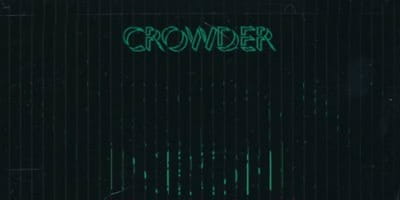 Artist: Crowder
Album: Neon Steeple
Label: sixsteps
Two years and four months since the sprawling double-album Give Us Rest signaled the end to his award-winning band, David Crowder returns with his first solo album, Neon Steeple. Last fall, Crowder attempted to give fans a taste of what to expect from the album with this video in which he famously dubbed his new style "folktronica,"a hybrid of roots and club music. Strange bedfellows, but not an altogether different brew from what Crowder Band had been producing in its heyday; yet perhaps, the moniker promised, a bit heavier on the folk, and lighter on the "tronica."
This style was teased on the lead single "I Am" – a soaring worship anthem with an underbelly of banjo – and further hinted on a fall tour which featured a front-porch-style design. Now that it's finally here, the product is not quite as pronounced as the promotion promised. Despite the advanced branding , the album sounds pretty much like you'd expect a David Crowder album to sound – an acoustic foundation, fiddle, banjo, and mandolin, along with electronic beeps and blurps, the occasional thumping bass beat, alongside moments of quiet intimacy with only the sparsest of instrumentation. It's not so much "folktronica" as an album with David Crowder fully at the controls for the first time.
While there is a generally folk vibe to Neon Steeple, the album is certainly not as rootsy as, say, Needtobreathe's latest effort, Rivers in the Wasteland. The anticipated fusion of folk and electronic only happens occasionally, such as the lead-off track, "My Beloved." The style ranges from traditional Sunday-morning worship fare ("Come As You Are" and the Passion conference favorite "Here's My Heart") to folk ("Ain't No Grave" and "Lift Your Head Weary Sinner"), even Southern Gospel ("Jesus is Calling") and country ("My Sweet Lord," for which Emmylou Harris contributes backing vocals.).
All is splendidly performed and mixed, centered on a general theme of returning to the timeless beauty of redemption in an age of commerce. As Crowder put it in a lengthy Facebook memo written in his inimitably verbose style, "Neon Steeple is both a critique and a hope. A narrative of innocence lost … and the search for belonging and home and forgiveness and reconciliation, the tension of death and life leaning toward resolution." Neon Steeple is comforting and challenging, everything we came to expect from one of modern music's most cerebral and unorthodox personas.
*Published 6/5/2014