Cry Holy
reviewed by Russ Breimeier

Copyright Christianity Today International

2003

1 Mar

COMMENTS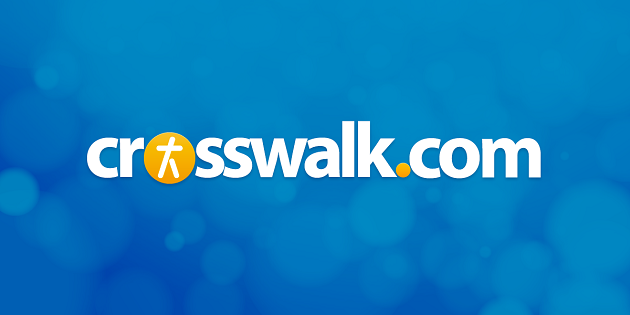 Sounds like … just about every other modern worship artist from the last few years (take your pick).
At a Glance … lamentably, the best thing about Cry Holy is that it points to the better worship albums from which it draws its songs.
By now, most everyone who has an interest in modern worship music understands that the worship band currently named Sonicflood resembles the popular worship band of 1999 in name alone. This new band is fronted by Rick Heil, who became the touring bassist for the old band and abandoned the instrument in favor of lead vocals when he took over the band with four other new musicians. After releasing their 2001 debut with Resonate, which was met with decidedly mixed reviews, the new Sonicflood is back with Cry Holy, which is produced by Marc Byrd (Glassbyrd, Common Children, the City on a Hill albums) and Julian Kindred (Delirious).
There was once a time when the name Sonicflood represented cutting edge modern worship, mixing original band-written tracks with radically new arrangements of favorite worship songs. Times have changed, with little reason to recommend Cry Holy. At least the album sounds marginally better than Resonate, thanks to the noted producers. Rick Heil is the only bandmember who has a hand in writing, and he contributes two tracks, which indicates that Sonicflood is now a glorified cover band. The album's title track, co-written by Rick and Marc, is a driving modern worship song which opens the album — "Let the earth rejoice singing with one voice / Let the people cry 'holy holy Lord' / Every creature sing praises to the King / All creation cry 'holy is the Lord.'" Rick also wrote "I Will," the album's closing track which despite the sincerity with which it was written, teems with modern worship clichés — "My Savior, Redeemer, my love, and my Lord / I'll give You all of my heart, my will, and my soul / You take me as I am, a scarred and broken man / Lord, I surrender all I have to You."
There are a number of original and lesser-known songs on Cry Holy written outside of the band, but they don't fare much better. In fairness to the songwriters, it may be the performance and production that hinders their enjoyment. Chuck Butler's "Rushing In" is an easy and flowing pop ballad with a pretty melody. Worship artist Jason Ingram wrote "Everything to Me," which shows a spark of creativity with a keyboard string intro and a slightly more ethereal sound unlike anything heard in the preceding eleven tracks. Songs like "Satisfied," "Love of My Life," and "Shelter (You Are My Refuge)" are unremarkable in their sound and lyric. Most disappointing of all is the new track written by Marc with Steve Hindalong, who have both proven themselves strong worship writers with "God of Wonders" and the other songs on the City on a Hill albums. "Unconditional," in contrast, lacks originality and hooks — "Lord, You've found me lost in a desolate place / Now I feel Your love around me / I'll follow you all of my days."
The remaining tracks on Cry Holy are covers of well-known modern worship favorites, included because they inspired Sonicflood to worship – too bad Sonicflood doesn't succeed in returning the favor. These tracks could appeal to those not up-to-date with new songs in modern worship today, but such listeners probably wouldn't be interested in Sonicflood in the first place. As for most other listeners, the frustration here is that superior versions of all these songs are available on other recordings. On the first Sonicflood disc, the band reinterpreted mid-tempo contemporary worship songs like "In the Secret" and "Open the Eyes of My Heart" into thrilling rock anthems. In Cry Holy, the band tries to mimic the sound of the originals, failing to infuse them with style or energy. After completely listening to this hour-long collection of thirteen songs, it becomes apparent that it could have been a thirteen-minute album-absolutely nothing develops in the way of musical hooks or improvisation, so you can hear everything worth listening to by listening to a minute of every track.
Hillsong Australia's Joel Houston wrote a terrific youth worship anthem in 1999 called "Everyday," which is beginning to pop up on a number of modern worship recordings. It is a song that can really excite worshippers when performed right, but Sonicflood's rendition is horribly formulaic and joyless – you know something's amiss when inspirational trio Phillips, Craig, and Dean perform it (on their Let Your Glory Fall album) with more rocking zeal and excitement. Also from Hillsong Australia is Marty Sampson's "God Is Great," which sounds anything but great because of the lack of passion and Rick's occasionally whiney vocals. The same is true of "I Will Exalt the One," which most will recognize from Fusebox's 2002 debut. Sonicflood also renders a poor and uninspired cover of Tim Hughes's "Here I Am to Worship," which is this past year's most covered modern worship song (as "Breathe" was the prior year). Likewise, it's impossible to praise their bland cover of Chris Tomlin's "Famous One" when there are far better versions to be found on his Not to Us album and the Passion: Our Love Is Love recording.
In this day and age, when more recorded worship music is available to the world than ever before in human history, artists and record labels need to seriously consider their goals when creating a worship album. Obviously, the first objective is to please God with a musical offering, but that itself doesn't set this band apart from any other church praise team. What does set Sonicflood apart is a bankable name, a recording budget, and an alarming lack of creativity. It's like listening to a textbook approach towards making a typical modern worship album. Like any good cover band, this incarnation of Sonicflood probably still inspires and entertains in a live worship setting, but they bring nothing new to the worshipping body of believers with Cry Holy. Instead of this album, why not pick up one that's more worthwhile like Chris Tomlin's Not to Us, Tim Hughes's Here I Am to Worship, David Crowder Band's Can You Hear Us?, Jeff Deyo's Saturate, Brian Doerksen's You Shine, Lincoln Brewster's Amazed, or Twila Paris's House of Worship? Or try one of the numerous multi-artist modern worship compilations, such as WoW Worship and iWorship.