Delirious
reviewed by Andy Argyrakis and Russ Breimeier

Copyright Christianity Today International

2006

1 Jan

COMMENTS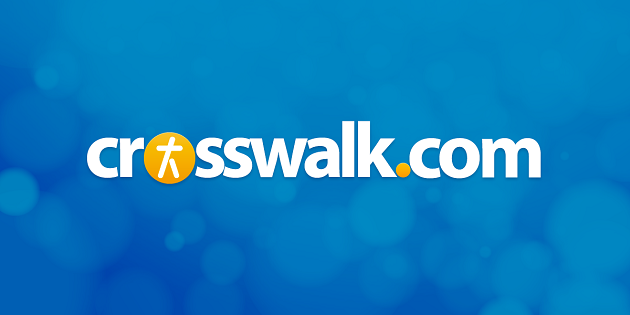 Did you miss a recent tour by one of your favorite artists? Wish you could have attended that momentous worship event that everyone's talking about? Looking for some CCM concert nostalgia? A new wave of DVD releases have hit the shelves in recent months, and we offer our take on the strengths and weaknesses of each.
Casting CrownsDenver & The Mile High OrchestraDelirious
Amy GrantSara GrovesHillsong AustraliaIsrael & New Breed
Martha MunizziPassionPetraDavid Phelps77's
Casting Crowns
Lifesong Live (Beach Street/Reunion)
The Good:
Only two years after Live from Atlanta, Casting Crowns presents another CD/DVD package for fans awaiting the next studio project. With stronger production values this time, the 40-minute concert was shot at a Baptist church just outside the band's hometown of Atlanta. Mark Hall offers poignant stories that inspired the songs—the accompanying CD only includes the music. Bonus features include personable day-in-the-life featurettes ("The Andy Show" is hilarious), a music video, and a 15-minute sermon from tour pastor Tony Nolan.
The Bad:
Casting Crowns isn't really known for dynamic stage presence or changing their arrangements from the studio recordings—is another live album really necessary so soon? The video production is somewhat predictable with the camera work and shots of audience members in worship. Intermittent song explanations break the concert's pacing, though they can be disabled for those who just want music. Most of the behind-the-scenes vignettes are the usual fluff you'll find on any artist's video.
The Bottom Line:
If you love Casting Crowns, you already know you're buying this. Fans will appreciate the personable extras. Others will consider it a rather generic video experience.
– Breimeier
Denver & The Mile High Orchestra
Live at Long Hollow (Reel Loud)
The Good:
This band is about as thrilling as The Brian Setzer Orchestra and Harry Connick, Jr. when they stick to their jazzy strengths. Frontman Denver Bierman's charm comes across more prominently in a live setting (especially on "Act the Scat"), while the tight brass section adds some impressive big band and funky flourishes (most notably "Get Down"). Fans will also appreciate the bloopers, the behind-the-scenes footage, and an interview with Bierman.
The Bad:
Unfortunately, the band can't resist a bonus unplugged set that lands them back into their decidedly un-jazzy (and uninteresting) adult contemporary pop reminiscent of Big Daddy Weave and 4Him. It also would have added far more ambience if the project were recorded in a jazz club rather than a local Tennessee mega church.
The Bottom Line:
A fun jazz show from Christian music's premier jazz band … as long as they stick to jazz.
– Argyrakis
Delirious
Now Is the Time: Live at Willow Creek, Chicago, U.S.A (Furious/Sparrow)
The Good:
I had the pleasure of attending this show, but there's more at work here than personal nostalgia. In fact, I almost didn't recognize the 90-minute concert video, because the lighting and audio has only improved with first rate editing and mixing. It looks and sounds comparable in quality to productions by U2 and Coldplay, and the accompanying CD captures most of the excellence. Moreover, the behind-the-scenes featurette is actually interesting to watch, and a fascinating 30-minute documentary delightfully demystifies the band's celebrity by sharing their history, home life, and personal photos. You truly get to know Delirious and their mission better with this project.
The Bad:
The set list relies more heavily on Delirious' The Mission Bell than on their classics, though that helps distinguish this from past concert albums.
The Bottom Line:
Access:D remains their best live album, but this will likely become the quintessential concert video for Delirious—generous in quality and content, everything's done right here.
– Breimeier
Amy Grant

Time Again … Live (Word/Curb/Warner Brothers)
The Good:
After a long 25 years since Amy Grant's last live recording, this career-spanning set revisits most all the highlights with superb production and the same personable charm that longtime fans remember of the superstar. The wealth of her catalog is on display, from "Lead Me On" to "El Shaddai," plus all the hits from her best-selling Heart in Motion. The poignant closing "If These Walls Could Speak" gives fans a chance to hear Grant's personal memories over the years, while bonus features "Coffee with Amy" and "Through the Eyes of a Fan" add icing to the cake.
The Bad:
The equally excellent CD (with extra studio tracks) is sold separately, bundled with a 4-song promo DVD for the full concert. Some might also nitpick the preponderance of hits over fan favorites.
The Bottom Line:
One of the year's best concert recordings, Time Again … Live is an absolute must for Grant's fans, even though they have to buy the audio and video separately.
– Argyrakis
Sara Groves
Just Showed Up for My Own Life (Nomad/INO)
The Good:
The centerpiece here is a 60-minute documentary of raw footage in which Sara Groves explores how to put her faith into action and make a difference in the world around her, involving a missions trip to Rwanda and a Hurricane Katrina relief effort. Oh yeah, there's also a 40-minute concert (opening for Derek Webb and Jars of Clay) that doesn't simply focus on the acclaimed singer/songwriter's most recent album, capturing her charming stage presence and retaining intimacy without looking cheaply made.
The Bad:
The documentary feels a little disjointed expressing Groves' journey, jumping back and forth between Rwanda and Katrina relief. Sometimes that helps bridge a single point, but it also dissipates some of its impact—in a way, the 2- to 5-minute breakout samples are at least as effective, intended as supplements for sermons and small groups. Production values are simplistic, though intentionally so.
The Bottom Line:
A good combination of thoughtful reflection and artistry, there's enough here to make this a vital addition for fans.
– Breimeier
Hillsong Australia
Mighty to Save (Hillsong/Integrity)
The Good:
This represents the praise team's best new collection of songs in years, matching their trademark energetic praise with flashy visuals. There's newfound variation and vitality in the arrangements, and the songs generally don't overstay their welcome—18 tracks over 105 minutes. Also interesting is the optional audio commentary by Darlene Zschech and her colleagues, warmly sharing the memories and mentality behind the event. A second disc includes a 45-minute documentary with Hillsong leaders about what it means to worship, a short feature on the songwriting process, and rehearsal workshops for drums and guitar.
The Bad:
With too many ballads strung together here, the CD's song sequence maintained a better pace. Some would say the visuals are a little too busy, looking more like a rock concert than a worship service, though it's important to note this is an event, not the typical weekly church service for Hillsong.
The Bottom Line:
Uplifting, educational, and yes, entertaining, Mighty to Save is an effective worship resource in more ways than one. – Breimeier

Israel & New Breed
Alive In South Africa (Integrity)
The Good:
As with last year's double album of the same name, Israel & New Breed takes viewers on a roller coaster worship experience encompassing pop, funk, soul, reggae, and R&B with outstanding musicianship and some impressive guests (including South African artist Jonathan Butler). Eclectic, electrifying, and a powerful testimony to what God is accomplishing in South Africa, the energy surges from the video screen.
The Bad:
The video's already on the long side, with Bishop Tudor Bismark taking the stage for a short, somewhat heavy-handed sermon that breaks the concert's continuity, and his later altar call just doesn't translate as powerfully on video. Likewise, a documentary about the group's visit to Baphumelele Children's Home would have worked better as an extra instead of breaking up "Not Forgotten" and its reprise.
The Bottom Line:
Ill-placed distractions aside, this is a musically and visually enrapturing event sure to stir your spirit with its worshipful and adventurous celebration.
–Argyrakis
Martha Munizzi
No Limits Live (Integrity)
The Good:
This rapidly rising worship leader has already exceeded expectations with sales and acclamations, bridging the gap between contemporary worship and urban gospel. Martha Munizzi's energetic and upbeat DVD unveils what she's all about with booming gospel vocals, magnetic stage presence, and a surprisingly varied (and effective) musical pedigree. The title track explodes with urban authenticity, and "Jesus Is the Best Thing" toys with reggae and rap, while "Name Above All Names" settles into uplifting adult contemporary.
The Bad:
The video and lighting production are professional, but not particularly flashy or captivating. Bonus content is also skimpy with only a six-minute behind-the-scenes feature that feels quickly thrown together.
The Bottom Line:
While the music speaks for itself in demonstrating Munizzi's skills as a vocalist and worship leader, the unimaginative production and lack of extras don't add much to the double album.
– Argyrakis
Passion
Everything Glorious (sixsteps/EMI)
The Good:
Chris Tomlin, David Crowder Band, Charlie Hall, Matt Redman—Passion has become a who's who of modern worship leaders while debuting their latest material. This video production for the Passion '06 event in Nashville effectively captures the exhilaration on the stage as well as the crowd's enthusiastic participation. That can never replace being there, but it comes close throughout the duration. Rounding out the worship experience for home viewers are sermons/teachings by Louie Giglio, Beth Moore, and John Piper.
The Bad:
It's more about worship than entertainment, but there's little not to like here. At risk of overkill, more music and speaking from the four-day gathering would have made a nice addition and resource for those who wished they could attend.
The Bottom Line:
The latest Passion video is certainly worth picking up, not just for its music and visuals, but also for the spiritual nourishment found in the teachings of the speakers, which can be viewed apart from the concert.
–Argyrakis
Petra
Farewell (Inpop)
The Good:
Petra's legendary career comes to an end, but this DVD finds them going out with a bang. Many of the band's best-loved hits are performed with precision, immediacy, and excitement, anchored by two impressive medleys—one with rockers like "It Is Finished" and "This Means War," the other an acoustic set with "Road to Zion" and "The Coloring Song" that features original vocalist Greg X. Volz. Older fans will also appreciate the appearance of former keyboardist John Lawry on "Grave Robber." Interviews with members both past and present help bring closure to the legendary band's finale.
The Bad:
Though it was probably intended as a cool production effect, the occasionally shaky camera work and brisk close-ups of the band members don't add up to first-rate visuals. Since this is Petra's finale, it would have been nice if the veteran band dipped deeper into their catalog—either during the concert or with additional nostalgic extras.
The Bottom Line:
Despite some minor omissions and production flaws, Farewell is a fun and nostalgic DVD that makes an essential addition for any Petra fan's collection.
– Argyrakis
David Phelps
Legacy of Love: David Phelps Live! (Word/Warner)
The Good:
Solo or with the Gaither Vocal Band, no one can argue that David Phelps doesn't have an amazing voice and the stage presence of a trained showman. This CD/DVD combo represents the first live recording for the singer/songwriter/arranger, filmed at Birmingham's Alabama Theater. The performance offers a mix of inspirational AC, dance pop, Southern gospel, Broadway, hymns, and patriotic standards (Phelps gives a surprisingly Led Zeppelin treatment to "The Star Spangled Banner").
The Bad:
This plays more like a show in Branson, Missouri than a concert by Josh Groban, with merely average production values. The 85-minute concert is padded with a series of taped inspirational segments that interrupt its flow and ambience. Both the behind-the-scenes vignette and blooper reel try too hard to be funny. A taped roundtable discussion with townspeople doesn't provide anything uniquely insightful about the fireman who inspired "Legacy of Love."
The Bottom Line:
Primarily geared toward the Bible belt fan base that continues to follow Phelps' career after the Gaither Vocal Band—it's not often that an artist can transition his Southern gospel audience to AC pop.
– Breimeier
77's
DVD (Lo-Fidelity)
The Good:
Newly unearthed—two DVDs worth of material from the '80s and '90s by one of CCM's most revered and underground rock bands. All of the "official" music videos from Mike Roe and company are here, as well as a hodgepodge collection of concert footage, plus Roe's 70-minute performance with Safe as Milk at the '97 Cornerstone Festival. Nostalgia abounds with rare clips (check out Pat Boone making like Casey Kasem), plus an accompanying booklet with musings from Roe, all commemorating a legendary band with a rebellious artistic spirit sorely missing in today's Christian rock.
The Bad:
Most of the footage is amateur quality, some of it is much worse, and oddly enough, it doesn't improve with time either. There's a dated, campy quality to some of it—usually intentional—making it hard for newcomers to latch onto the classic music.
The Bottom Line:
Fans of the band will consider this a treasure trove, and it makes an interesting time capsule for CCM historians. The appeal is limited to those audiences, but I'm thankful that it exists.
– Breimeier
(Available exclusively from www.lo-fidelity.com and www.77s.com.)
Copyright © Christian Music Today. Click for reprint information.