"Do You Know?" - Music Review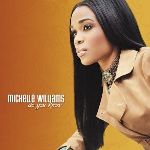 Artist: Michelle Williams
Label: Columbia
Destiny's Child claims countless accomplishments, from scoring a grip of GRAMMY statues to stacking up the platinum plaques with historic sales. Such accolades paid artistic dividends when the trio tried their hands at solo projects, a venture that arguably showed the core of each "Child's" heart. Michelle Williams bypassed the pop trappings of her mates by delivering to fans a gorgeous expression of her spiritual roots.
"Do You Know?" radiates with transparent sincerity and emotional outpouring, and the new disc's energy is a few cranks up from Williams' 2002 release, "Heart to Yours." The R&B groove of "The Incident" and the soulful smoothness of "My Only Love Is You" could easily pull double-duty as commercial pop numbers, though more gospel-minded listeners will favor "Do You Know," "Rescue My Heart" and "I Know" (the latter featuring the entire Destiny trio). In a show of artistic ambition, "Purpose in Your Storm" dramatically carries the vocals forward atop a wave of percussion, horns and acoustic guitars.
Overall, the album's gospel influences give way to more R&B/soul leanings; but as these touches reflect more vintage tastes, the end result is an album that boldly balances the best of yesterday and today.

© 2004 CCM Magazine. All rights reserved. Used with permission. Click here to subscribe.


Check out Michelle Williams music videos at Godtube.com.