Echoing Angels Doesn't Differentiate on "Alone"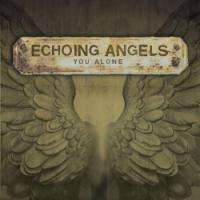 Artist: Echoing Angels
Title: "You Alone"
Label: INO
Like their fellow Atlanta peers, Third Day and Casting Crowns, Echoing Angels' debut is chock full of enough radio-friendly songs to probably ensure at least a couple of No. 1 hits, especially with the catchy, worshipful lead single "You Alone."
But, of course, ear candy doesn't always make for the best art. Or in the case of Echoing Angels, it doesn't showcase a sense of individuality, which is what's sorely missing from "You Alone." While there's nothing inherently bad about the band's mix of mid-tempo pop/rock tracks and ballads, there's nothing particularly striking about them either, as the group fails to differentiate itself from the rest of the Christian music pack.
There's certainly no question that songs like "Let Go" and "Rise Up" are well produced and offer relatable encouragement in the lyrics, but, ultimately, they are far too similar to Jeremy Camp's previous work (namely his "Restored" album) to really make a statement. Other tracks including "Living Inside of Me," "Make It Better" and "Move Me" also borrow heavily from contemporaries like Third Day, MercyMe, Lifehouse or Casting Crowns, which is unfortunate given the quality of lead singer Chris Peevey's voice and his confident delivery techniques.
But despite the flaws, there are a few signs of life, particularly on the funk-laden groove of "Free" which is accentuated with some cool organ accompaniment. Another highlight is the more stripped-down, worshipful feel of "Hallelujah" which could work well in a congregational setting.
Aside from those tracks, however, the rest are far too derivative to really allow listeners to know who these guys are. And in an already crowded marketplace of new artists, that's a shame, because it's always exciting to hear new pop/rock fare that really sparkles.


© 2007 CCM Magazine. All rights reserved. Used with permission. Click here to subscribe.