Farewell to the Familiar
reviewed by Russ Breimeier

Copyright Christianity Today International

2003

1 May

COMMENTS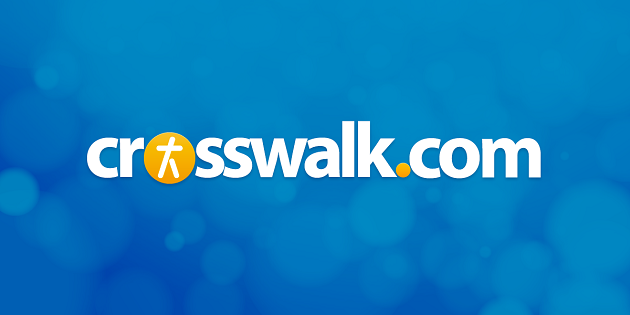 Sounds like … emo rock and power pop, similar to Mae, Jimmy Eat World, The Juliana Theory, Get Up Kids, and Further Seems Forever
At a Glance … Slow Coming Day is another enjoyable sounding melodic rock band, but the songs will leave many feeling empty and depressed unless you can personally relate to them.
Only a couple years old, with a few line-up changes since their inception in early 2001, Slow Coming Day has finally released their first full-length album since their A Part of Me Died EP. The young 20-something band is comprised of lead guitarist Brad Smith, bassist Dave Stoots, drummer Jason Sheet, and lead vocalist/guitarist Orion Walsh. Their melodic emo rock sound is perfectly suited for producer Ed Rose, who has helmed similar styled projects by Get Up Kids and Ultimate Fakebook.
Beyond that, there's not much to say about this new band's background, save that Orion writes all the song lyrics on Farewell to the Familiar. That's key since the themes on this album are so intensely personal, stemmed from the drama and sadness in his life. Inspired by the divorce of Orion's parents, "Family Ties" is a sobering look at the subject, exploring the traumatic effects it has on children – "The tension builds, the hurting words, the yelling voice, the falling tear." Two other tracks focus on the loss of a loved one, in this case the loss of Orion's father back in 1996. Despite the somber subject, "A Midsummer's Nightmare" is an extremely catchy melodic rock song in which Orion aches, "And if only I could turn back time and wish you/Wish you back to life/I'd be on my way." Similar grief is expressed in "A Part of Me Died" – "I woke up this morning and I realized you were gone/I remembered your ashes as they were thrown to the ground."
Clearly songwriting is a cathartic outlet for Orion. "Pages Yet to Be Written" dwells on how quickly things can go from good to bad and how our past can continue to haunt us. The moody power ballad "In Silence" expresses feelings of frustration and depression, and "The Room Without Walls" is ultimately more depressing and melancholic than the book of Ecclesiastes. Especially tough to take is "Tight Wire and Cold Hands," which seems to be about how depression can drive some people too far, to the point of suicide.
Does Slow Coming Day offer a glimpse of hope in their music? Two songs center on the subject of romantic infatuation. In "Captivated," Orion pines, "You're stealing my heart again through every single move you make/And conquer over me with every glance of your blue eyes." He later expresses similar amazement in "Behind Blue Eyes."
As for spiritual healing, Orion's faith helped him through the tough times, but there's little Christianity to be found in the music itself. "Watching It Fall Apart" hints at it in yet another song about a girl wrestling with self-esteem in a world obsessed with physical appearances – "She drops to her knees in hopes to find tomorrow/Could she find, could she find the answer?" The darkly colored "Recollections" is very similar to "The Room Without Walls," except it draws more of a conclusion – "Take a look in the mirror and tell me who have I become? I know that I don't care … and know that each lie will find you out." Then there's "Don't Walk Away," which seems to be written from God's perspective, asking us to cast aside our fears and wants – "How long will you run from yourself and keep pretending that everything will just work out like you planned? Just walk away … don't walk away from me."
Farewell to the Familiar is long on angst and emotions, but short on answers and substance. Sure, teens and young adults can relate to the feelings expressed here, but it's a little disappointing that nothing more meaningful or profound is offered. The band's name is likely inspired by anticipation of Christ's second coming, and the album's artwork is filled with stark images of beautiful sunsets over flowery fields. Those aspects, along with the band's melodic sound, are the most hopeful elements of an otherwise depressing album.
At least as a band, Slow Coming Day shows a lot of promise. Their rocking power pop is packed with singable melodies, strong electric guitars, and a tight rhythm section. They do it well, though most will rightfully regard this as just another indie rock band with a sense for pop and emo. It's a good start, but it certainly doesn't live up to other recent releases on Tooth & Nail produced by Aaron Sprinkle (Holland, Mae, Anberlin). If only more indie rock bands could be as fresh and creative sounding as Cool Hand Luke, Further Seems Forever, and Denison Marrs. Slow Coming Day will please fans of the genre and strike a chord with those who can relate to Orion's experiences, but it's bound to leave many others feeling empty on multiple levels.