Favorite Worship Albums of 2002
Russ Breimeier and Andy Argyrakis

Copyright Christianity Today International

2001

1 Jan

COMMENTS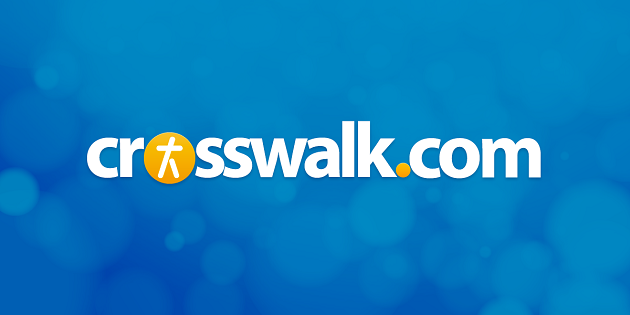 Ta-da! It's ChristianityToday.com's first annual Favorite Worship Albums list. You should note that this isn't a best-of list, but a compilation of our favorites from October 2000 to September 2001. We felt it important not to rank worship albums, saying one is better than another, since we all have different ways in which we prefer to worship God. These albums were chosen based on creativity, production, and most importantly, their ability to bring the listener into a place of worship. We hope you enjoy these selections as much as we did! (Note: Click on album image to purchase album at musicforce.com)
The Noise We Make
Chris Tomlin (sixsteprecords/Sparrow)
Andy:Straight from the Passion movement, Tomlin releases a touching record of worship set to a mix between acoustic and plugged-in rock and roll. Tomlin is not only blessed with the ability to lead worship, but also does so with a certain aura of artistic intricateness on The Noise We Make. The project features several original songs, as well as some covers, such as Delirious' "Happy Song," and material from the Passion series. The disc's highlight, "Need You Now," encourages believers to call upon the Lord at all times and take up their cross to follow him daily.
Imagerical
Matt Brouwer (Reunion)
Russ:Matt's my pick for most promising new worship songwriter. His debut is filled with simple, catchy worship songs that are thoughtfully crafted. Much of this album can be used in contemporary worship settings, especially "Sanity," "Rivers of Mercy," and "A New Song." Matt primarily relies on adapting Psalms for the song lyrics, but it's the music that really makes Imagerical stand out. The production is a slick modern pop crossing of Michael W. Smith with Jars of Clay, but it rarely overwhelms the listener. Matt Brouwer is a terrific example of a worship leader who writes worshipful pop songs, not simply praise choruses, and he's sure to be a recognized songwriter if his future albums are this good.
Over Under Everything
Circadian Rhythm (40 Records)
Andy:For any U2 fan, here's the chance to hear their legendary style set to a worshipful tone. In fact, their cover of U2's "Gloria" is not only performed up to par with the original, but it allows listeners to really embrace the message of the song. Standout tracks such as "Beautiful Savior," "We Are Hungry," "Something Glorious," and "Sounds of a Revolution" run the gamut of guitar-driven rock and roll to more subtle, pop-driven balladry. The lyrics are simple in meaning and easy to understand, allowing listeners a distraction-free worship opportunity, without the need to dissect the songs' meanings.
You Are so Good to Me
Waterdeep (Squint)
Russ:I sincerely hope more people come to discover Waterdeep, a band equally adept at writing passionate classic rock and poetic worship. Fans who have already heard Enter the Worship Circle or seen them in concert already knew about this skill, but Waterdeep's latest only confirms their talent. If you can imagine the Grateful Dead and Sheryl Crow leading semi-improvisational worship, you have an idea of what Waterdeep sounds like. As much as I love the band's classic sound, it's their simple, confessional songwriting that grabs me—songs of mercy and hope that remind us of how wretched and ugly we are, and how loving and beautiful our Savior is.
All Around the World
Various Artists (Kingsway/Sparrow)
Andy:Worship leaders Matt Redman, Tim Hughes, Paul Oakley, and Neil Wilson team up to deliver an action-packed collection of modern worship tracks. The quartet strives to interpret each track with intensity and emotion and to match the results with slick production and glossy instrumentation. "Jesus You Alone" lends an exuberant message to a radio-friendly beat, while "Can a Nation Be Changed?" features the quartet urging believers to live out their faith within society. The foursome collaborates on those two numbers and also performs some solo material, giving most tracks a sense of individuality.
In the Company of Angels
Caedmon's Call (Essential)
Russ:Considering this band's previous work, it's no surprise Caedmon's Call has a solid recipe for an excellent worship album. Using the band's well-blended acoustic pop/rock sound as a foundation, the album is a smart balance of original songs, a few classics, and old hymns by Isaac Watts reworked into new songs—not to mention an unreleased work written by Rich Mullins. Many of the song lyrics are poetic expressions of praise, particularly Kemper Crabbe's "The Danse." I love how the band readily embraces traditional worship to create something altogether new.
Porch and Altar
Charlie Hall (sixsteprecords)
Andy:Hall lends his blend of alternative worship straight from the Passion movement to Six Steps Records. This sophomore release for the worship label showcases Hall mixing up rock and roll with more contemplative meditations. Porch and Altar closes with a breathtaking four-song sequence—comprised of "Make Straight," "The Cross," "Savior of the World," and "One Thing"—designed to bring listeners into the presence of God. Particularly moving are "The Cross," a touching acoustic ballad pointing to the cleansing and comforting power of Christ's cross, as well as "Savior of the World," which extends on those images, provoking thoughts of the Resurrection.
Rhythms of Remembrance
Apt•Core (Rocketown)
Russ:And now for something completely different … There's no beating Rhythms of Remembrance for this year's most creative (and unusual) worship album. Blending electronica and techno with world music beats and spoken scripture passages, producer Will Hunt has come up with a worship album that's somehow both relaxing and exciting. I've listened to this album while exercising, during work, as I'm falling asleep, and as pre-service music for my church's youth service. Though it's surely too modern for some tastes, this project is proof that you can worship the Lord with almost any kind of music.
Invade My Soul
By the Tree (Fervent)
Andy:After selling more than 30,000 copies of their independent releases, By the Tree signed to the brand new label Fervent Records to release their national debut. Songs such as "Reveal" and "There for Me" are both wake-up calls for struggling believers to lift their hands in praise to God, while the sheer passion of the title cut encourages listeners to allow Jesus into their souls. Although the lyrics on this project may seem a bit watered down at times, listeners can easily memorize the songs and offer the words of praise after merely a few spins of the disc.
Never Gonna Stop
Tommy Walker (Hosanna / Integrity Music)
Russ:One of my favorite worship leaders today, Tommy Walker is a master at blending traditional and contemporary worship elements (such as the brief reference to "Angels We Have Heard On High" in "Give Us the Sounds"). He writes memorable praise songs with the best of them. But what I really appreciate about Tommy is his commitment to musical excellence in worship. A gifted vocalist and lead guitarist, his CA Worship Band is the closest thing I've heard to a Christian Dave Matthews Band, offering superb instrumental solos to the praise of the Lord. Tommy Walker should be required listening for all worship music enthusiasts.
Sonicpraise
Sonicflood (Gotee)
Andy:Before their dismemberment, Sonicflood released a live disc of many songs found on their self-titled debut project, as well as some new recordings. By doing so, many felt they merely regurgitated old material into a concert setting—when, in fact, such updated renditions are a lot more powerful. The live effect does wonders for Sonicflood, who truly uplift listeners with "Open the Eyes of My Heart," "I Want to Know You (In the Secret)," and "I Have Come to Worship." Even slower numbers, such as "I Could Sing of Your Love Forever," have a fresh vibrancy to fully engage fans in a corporate worship setting.
Desperate
Among Thorns (Worship Extreme)
Russ:Of all the alternative rock worship bands that have released albums this year, the latest from Among Thorns impressed me the most. Unlike similar sounding bands who debuted in 2001, Among Thorns never quite succumbed to using overly repetitive worship lyrics. And if they did get a little repetitive, they punctuated it dramatically with the music and instrumental arrangements. I also love how they opened Desperate with a heavy classic rock sound, gradually moving into mid-tempo tunes, and eventually drawing the listener into the slower worshipful songs. The powerful album closer, "Forever," still sends chills down my spine!
Check out our "Best-Of" Archives to see other lists from previous years.