FFH's New Twist on Worship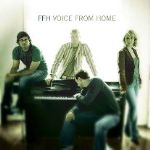 Yes, there's no shortage of the bouncy piano accompaniment, clever pop hooks and the glorious harmonies that FFH is known for. But on the foursome's upcoming disc, "Voice From Home," there's more of an intentional focus on the lyrics this time around.
Inspired by the words of long-time mentor Rich Stevenson's book, also titled "Voice From Home," FFH's Jeromy and Jennifer Deibler, Brian Smith and Michael Boggs crafted songs in the first person – songs they believe God would sing over us.
While the concept of God singing to us may seem a little foreign, given Christian music's current climate of more vertically-minded songs, Stevenson says the basis for the songs is firmly rooted in Scripture. And the language these songs are written in is one that anyone could understand. In fact, Jeromy says the group's intent was to avoid "Christianese" at all costs.
This is immediately evident on the album's just-released first single, "Worth It All," a catchy pop song that echoes the message of Isaiah 43:1-4 and reminds listeners that God has called us by name and loves us so much that He'll be with us through any rough times we endure.
"This is a song for those who can't let go, those with issues of trust. It's for those who don't think they're worth it, for people who've gone through having divorced parents like I did. This also reminds people that God still speaks to us, the Church, today – He hasn't stopped," Jeromy says.
And in the chaos of everyday life, that's a voice that's definitely worth hearing.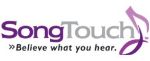 © 2005 SongTouch.com.  All rights reserved.  Used with permission.  Shop for gospel music and Christian church music downloads at  SongTouch.com.