Go
reviewed by Russ Breimeier

Copyright Christianity Today International

2006

1 Oct

COMMENTS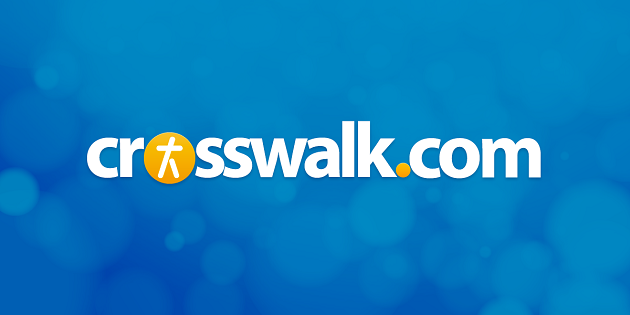 Sounds like … extremely catchy and electronic flavored pop/rock, reminiscent of '80s acts like Duran Duran, Frankie Goes to Hollywood, and a-ha, and similar at times to the more recent work of Scissor Sisters, Mute Math, and Family Force 5
At a glance … though not a perfect effort, it's enough of a treat to hear the newsboys return to their playful and energetic Euro pop/rock roots while expressing poignant messages of love and grace inspired by the mission field
Track Listing
Wherever We Go
Go
Something Beautiful
The Mission
Let It All Come Out
In Wonder
Your Love Is Better Than Life
I Am Free
Secret Kingdom
The Letter
Gonna Be Alright
Newsboys have been anything but idle in recent years, yet lots of their fans have been wondering where they've gone. Some felt the (mostly) Aussie band began to get too serious with Step Up to the Microphone (1998) and Love Liberty Disco (1999), but they rebounded once they re-teamed with co-producer/co-writer Steve Taylor for Thrive (2001). Then came the worship music phase—adoration (2003) and devotion (2004)—which brought the newsboys to a new level of success in touring and ministry. However, there's no denying that lots of fans have felt let down by a band whose catchy and fun-loving brand of Christian pop/rock attracted fans with Not Ashamed (1992), Going Public (1994), and Take Me to Your Leader (1996).
Happy to report that the fun side of the newsboys has finally resurfaced after a five-year hiatus with Go, an album titled for the band's newfound passion for worldwide ministry. They've managed to bring back most all the qualities that made them so revered for a time. And if you're worried that the addition of Paul Colman as the new lead guitarist, vocalist, and co-writer has dramatically altered their sound, think again. He recognizes that this is Peter Furler's ship and fits in perfectly.
The greatest strength of the newsboys has always been Furler's natural gift for infectious melodies and hooks. Some have compared it to ABBA—I'd say closer to '80s bands like Duran Duran, a-ha, and Frankie Goes to Hollywood. You can tell from the opening tom thunder of the radio single "Wherever We Go" that it'll play tremendously well in concert with its stadium-friendly chant, "Hands up, holler back here/Let's throw this party in gear, we brought the welcome mat/Wherever we go, that's where the party's at." The title track is similarly even more irresistible with its electronic flavored funk, and an awesomely produced chorus that belies the talents of co-producer Tedd T (Mute Math, Rebecca St. James).
"Something Beautiful" bears a similar dance rock vibe to past favorites like "Reality" and "Rescue," and "The Mission" even riffs on that classic guitar echo from '80s bands like The Police and Flock of Seagulls. Go also offers its share of big pop ballads, the best being "The Letter," written from God's perspective as a personal call to each of us from his Word. But the most interesting track has to be "Your Love Is Better Than Life" with its mix of spoken word verses and its worshipful choruses. Whether it reminds you of The Streets, EMF, or newsboys' own "Lost the Sky," it's a killer UK rock sound that contrasts our endless doubts with the certainty of God's love. Also check out "Gonna Be Alright," which like Moby's brand of DJ-fueled electronica makes unexpected use of Evie Tornquist's classic rendition of "Oh How He Loves You and Me" to yield some soulful modern pop.
Speaking of classic CCM artists, Steve Taylor's witty lyricism usually combines with Furler's musical sensibilities with potent results. Here the wit is scarce and a little forced. "Wherever We Go" seems goofy for the sake of goofiness in trying to express the fun they have in shining for God's glory—"Wherever we go, bluebirds sing and the flowers bloom and the grass gets green … the bees behave, in the treetops squirrels smile and wave … and the ozone layer shows improvement/It's a curious thing, and it's humbling." Furler and Taylor also self-plagiarize from "Breakfast" for the style and whistle solo in "Secret Kingdom," which tries to use Lord of the Rings references as a clever way to illustrate our own mission in the world.
Both writers are still capable of writing a power anthem as well as anyone, especially "The Mission" with its passing of the baton from Jesus to all his followers 2,000 years later, or the encouragement in "Let It All Come Out" to come clean (with our sinful past) to become clean. Too bad newsboys can't resist including Desperation band's "I Am Free," another worship cover that would have been more at home on adoration or devotion. It's not a bad rendition, but they're so much better with the likes of "In Wonder," one of those let-all-creation-sing-to-the-Lord worship songs—you've heard lots of newsboys songs just like it, but at least they're worshiping in their own style.
I won't pretend that Go is as good as Going Public or Take Me to Your Leader, but it's more or less on par with Thrive, revisiting familiar ground but going about it in a good way. Newsboys are back with Go. Now let's hope they don't go anywhere again anytime soon.
(A limited edition version includes three bonus tracks—an unnecessary live version of "I Am Free," plus the extras "Something to Believe In" and "City to City." A DVD is also included, showing the personal life of all the band members in their hometowns, except Paul Colman, who gives a humorous promo tour instead. It also offers a behind-the-scenes look at the recording of the album through a series of quick bloopers, as well as Phil Joel's quest to earn the autograph of a legendary rock star.)
Copyright © Christian Music Today. Click for reprint information.