Group 1 Crew
reviewed by Andree Farias

Copyright Christianity Today International

2007

1 Feb

COMMENTS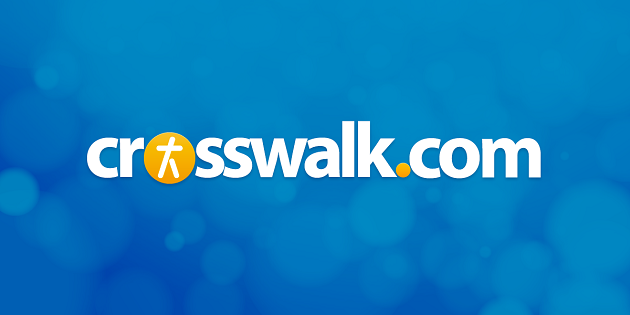 Sounds like … The Black Eyed Peas, The Fugees, 4th Avenue Jones, Souljahz, tobyMac, Gwen Stefani, Nelly Furtado, and other strains of urban pop.
At a glance … this debut is the stuff great urban pop albums are made of, the right mix of accessibility, variety, street smarts, and a relevant message for young people.
Track Listing
Love Is a Beautiful Thing

Let It Roll

A Lot in Common

Can't Go On

No Plan B

Forgive Me

(Everybody's Gotta) Song to Sing

Clap Ya Hands

Come Back Home

I Have a Dream

What Yo Name Is

So High

Put Like That
I tip my hat to Fervent Records. The once-indie label has for a long time championed the cause of pop music—pop/rock, pop-worship, folk-pop. And the trend continues with the imprint's first foray into another facet of pop: pop hip-hop. The act's name is Group 1 Crew, a trio that's also the first minority representation at the label—three fresh-faced Latinos with a song to sing and a vibe that's hard to pigeonhole.
Manwell, Pablo and Blanca started out as fellow Bible-study buddies, a relationship that quickly evolved and turned musical. The symbiosis was such that, before long, the group found itself auditioning for Fervent and signing a record deal. Things have happened so fast for the threesome that it's reasonable to approach their self-titled debut with reservations.
You'd never know it though: Group 1 Crew is so carefully crafted a pop album, you'd think these guys have been doing this for years. Production duties were split off evenly between Christopher Stevens and Andy Anderson, and the results are admirable. Stevens, in particular, simply hasn't commanded an album this diverse and accessible at the same time—not even his sessions with urban-pop king tobyMac.
Maybe it's because there are more personalities at work here. Manwell and Pablo are more than adept as emcees, and Blanca is a passionate singer, but not overly so. Together, they create an amalgam that refuses to stay put—it goes from '70s R&B/soul ("Love Is a Beautiful Thing") to quirky techno-pop ("Let It Roll") and spacey electro-funk ("No Plan B") in no time, yet it manages to remain coherent.
There's a certain earnestness to the proceedings—some hooks are too sweet for their own good; a few lyrics, too happy—but there's enough confidence, urban cool, and street smarts everywhere else to make Group 1 Crew one of 2007's up-and-comers to watch.
© Andree Farias, subject to licensing agreement with Christianity Today International. All rights reserved. Click for reprint information.