Here in America
reviewed by Russ Breimeier

Copyright Christianity Today International

2003

1 May

COMMENTS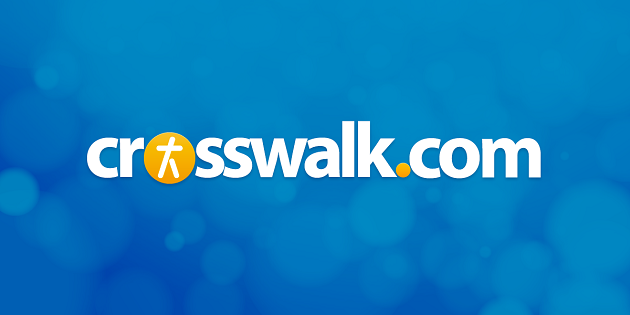 Sounds like … an audio and video scrapbook of the legendary singer songwriter's folk-pop style, as well as his various spoken musings
At a Glance … like The Beatles' Anthology discs, this is a wonderful treasure trove of nostalgia for longtime fans, but only a collection of roughly recorded footage to everyone else's ears
"[It's] so easy to appreciate people when they're gone. That's the handy thing about dying … you become everyone's hero suddenly." – Rich Mullins
Long before I even had a job related to Christian music, I had always hoped to someday meet, interview, or review Rich Mullins. Though I was long aware of Michael W. Smith, Amy Grant, Petra, and other enduring artists, it wasn't until I was exposed to Rich Mullins through his A Liturgy, a Legacy, and a Ragamuffin Band album that I discovered how creative one could be in Christian music. His love for God, the church, and the arts all shined prominently through the excellence in his work, with refreshing honesty and sincerity. His death in an auto accident back in 1997 stunned all the lives he touched, and his absence is still deeply felt today.
It was a pleasant surprise when I heard there would be a "new" Rich Mullins album in 2003. I can't tell you how many times friends and colleagues have joked, "He's still making music?" and there's been some understandable skepticism toward a project that seems like another plan by a record label to milk their beloved songwriter's catalog. Here in America is much better than that, accurately described as a "virtual scrapbook." In a way, it does for Rich what The Beatles' Anthology projects did for the Fab Four in the mid-nineties—assembling rare demos and live recordings for nostalgia's sake.
The project was created with honest intentions over two years of compiling and refining. The idea began with the cassette tape masters of Steve Cudworth, an independent artist who toured with Rich throughout the mid to late '80s, recording their concerts for the sake of artistic self-improvement. The album was almost shelved, however, because of the inherently poor quality of cassette tapes—indeed, there are tracks on Here in America that demonstrate unfortunate shifts in stereo sound, as well as some print through (hearing the reverse side of the tape in the background).
Within the week, Reunion was then contacted by LeSea Broadcasting, which offered six hours of concert video footage, as well as four hours of Rich speaking to an audience at a spiritual retreat. The final piece fell into place when BMG publishing called to say that they had some original demo recordings of Rich, including a few songs that were never included on any of his albums.
Most all of the CD features Rich at the piano, including the three demos. There's the familiar title track, a charming ode to Americana and God's grace manifested in our history and landscape. Of more interest to longtime fans are the other unreleased songwriting demos. "Never Heard the Music" is a typically fine pop testimonial from Rich, "O Come All Ye Faithful" is a powerhouse worship song not to be confused with the Christmas Carol, and "The Lord's Prayer" is similar to but not to be confused with the classic sung at weddings. Though a little rough sounding, these are far better quality than his previously released Jesus record demos and any other track on the Here in America CD.
Of the remaining live tracks (most of which are songs from his 1987 Pictures in the Sky album) the highlight is surely listening to a young Rich Mullins teach a song called "Awesome God" to an audience for the first time. It's fun and a pleasant piece of Christian music history, but it's also missing the pay-off—we never actually get to hear Rich and the audience perform the song in its entirety.
Rich's humorous and wise musings between songs, as well as his strong performances (he really was the closest Christian equivalent to Billy Joel), create a charming sense of nostalgia. By itself, however, it's not a very strong disc. It's cool to hear Rich's music and sayings, but the quality is often poor and it doesn't include his "best" songs. It's the DVD that seals the deal.
While the CD is largely comprised of lesser-known older songs and unreleased tracks, the DVD features a one-hour concert filmed only months before Rich's death, with Rich and his Ragamuffin Band (including Mitch McVicker and three quarters of the post-Rich Ragamuffin Band). The set is almost completely comprised of songs found on his Songs greatest hits disc, including "Sometimes by Step," "Creed," "Hold Me Jesus," and "If I Stand." Because the chorus is usually the only part performed in church, people often forget what a cool rock song "Awesome God" can be, as heard in this performance. Another highlight for me was seeing his a cappella classic "Screen Door" performed live, complete with Rich and the band singing to "cup and clap" choreography. I'd never seen this before, and I nearly applauded my television.
The DVD is made complete with 37 minutes worth of monologues taken from the aforementioned spiritual retreat. Anyone familiar with Rich Mullins will appreciate these 12 answers to questions that center on subjects such as obedience, temptation, a fairly prophetic take on modern worship, and the relationship between artist and audience. Rich's candor in his answers makes him equally fascinating and funny to listen to, demonstrating the strong (yet humble) personality that made him so beloved to his audiences.
Artist royalties for Here in America are going to Rich's longtime charity, Kid Brothers of St. Frank (www.kidbrothers.org), which helps underprivileged children and families. It's also worth mentioning that www.hereinamerica.net will be featuring clips that didn't make the final cut of this album, as well as a song-by-song commentary of the selections on Here in America. After the full multimedia experience, I was reminded how much I miss this extremely talented and insightful musician/speaker. At least goodbye is not forever for brothers and sisters in Christ. Though the quality of the audio tracks are very rough, the quality of the art outshines the flaws. Here in America is a must-own for fans, and a must-listen/view for budding Christian artists.