Hero
reviewed by Russ Breimeier

Copyright Christianity Today International

2005

1 Oct

COMMENTS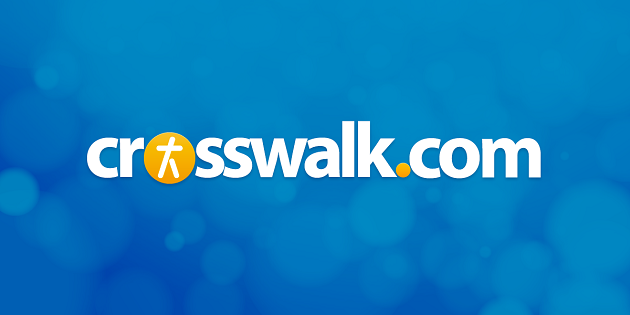 Sounds like … a thrilling blend of modern and classic rock with healthy doses of funk and pop – recalls Third Day, Dave Matthews Band, Blues Traveler, and Jars of Clay
At a Glance … filled with irresistibly sharp songwriting hooks, smart lyrics, and energetic performances, Daily Planet's debut is without a doubt one of the best new albums of 2002.
Do you remember the first time you listened to the debut albums from Third Day, Burlap to Cashmere, or Jars of Clay? Whether or not you liked the music of those bands, did you at least get the feeling that these artists were going to be a big deal? That's the vibe I sense from listening to Hero, the debut from Southern California band Daily Planet. It's because of artists this good that I must hold Christian music to a high standard, remaining critical and objective when writing reviews.
The foursome met while attending Azusa Pacific University, all distantly working together through APU's music department. Struggling to come up with an original band name (and eventually settling on the name of Clark Kent's place of employment), Daily Planet began its life as a band in late 1998, opening for artists such as A Cross Between and Burlap to Cashmere. They eventually took part in the Christian music showcase at Melody Land in Anaheim, California, where they were promptly trashed for sounding too much like Third Day and Big Tent Revival. This forced the band to step up their creative efforts. Besides improving their songwriting and playing, Daily Planet began to perform in more clubs, shaping their message to communicate the gospel comfortably to non-believers. It was after touring with Reunion band Jake that Daily Planet finally found a record label home.
So what do these guys sound like? Well, there are glimpses of the same classic roots rock Third Day is known for, especially on the song "More to Life," which is about the need for fulfillment beyond the pursuit of self-satisfaction. I'd say that Daily Planet reminds me most of Dave Matthews Band, though I make the comparison reluctantly considering what a special band that is. You might say they better capture the spirit of Dave Matthews Band rather than the sound. Daily Planet favors keyboards over saxophone and violin, and there are no ten-minute jam sessions to be found, but they do capture the same aggressive funk-rock of such Dave Matthews hits as "Too Much" and "Stay." If you find that hard to believe, then check out the song "Five," a ripping funk-rock song that compares the pleasures of heaven to the fun and innocence of being five years old again, "running through the rain, splashing in the mud" without any worries or cares.
The #1 hit single "Flying Blind," a song that simply places all faith and trust in the Lord to lead us where he want us to be, features a similar Dave Matthews-funk-meets-Third Day-rock sound. "Lost and Found," meanwhile, recalls a more pop-friendly Dave Matthews Band sound, recalling their hit "The Space Between." Like Steven Curtis Chapman's "God Is God," the song asks a lot of questions and ultimately concludes that we are both lost and found when we try to understand God's will. I don't make the Dave Matthews Band comparison lightly, so let that be testament to the musical skills of vocalist/guitarist Jesse Butterworth, bassist Seth Davis, lead guitarist Bobby Reinsch, and drummer Danny Lund. Jesse even sounds a lot like Dave Matthews, with a bit of John Popper (Blues Traveler) thrown in as well.
Other album highlights include the modern funk-rock of "Tangled Web" (similar to some of the work from All Together Separate) and the classic rock of "More to Life." The ballad "Questioning the Notion" is a simple and effective answer from Seth to the question of why God allows suffering in the world. I also enjoyed the acoustic pop song "3,000 Miles Away," which not only serves as a love song to Jesse's love back home, but also as a cleverly worded tribute to all the cities across the United States that they're not visiting together. Then there's "Six-String Rocketeer," a song by Jesse that chronicles how he coped through the pain of his parents' divorce by listening to and playing rock music. The song pays loving respect to The Beatles, Sting, James Taylor, Elton John, Paul Simon, and Billy Joel, and my hope is that closed-minded listeners will not mistake this as a song that makes a false god out of rock celebrities. It's really a song of healing and thankfulness to God for the gift of music. Yes, though some will no doubt disagree, we actually can be thankful for the music of non-Christian artists!
Songs such as "Six-String Rocketeer" and "Five" only confirm the group's calling to be a band for all listeners, Christian and non-Christian. Jesse and Seth clearly are gifted with the ability to write memorable songs that non-believers can relate to — and eventually come to know the love of Christ through. Daily Planet even has a mission statement regarding this: "In all that we do, we seek to paint an authentic and creative picture of God's presence in every aspect of life, causing people to crave a firsthand experience with Jesus Christ." Now consider again the artist debuts to which I've compared this. Jars of Clay, Third Day, and Burlap to Cashmere all began as bands that performed in churches and clubs equally. There's a short list of debut albums that leave me grinning ear to ear by the end of the first listen, and an equally short list of artists who are capable of successfully crossing over to a mainstream audience while keeping one foot in the Christian market. Daily Planet's Hero makes both of those lists, and in a year already packed with impressive debuts from new artists, you'll be hard pressed to find one better than this.