How Great Is Our God
reviewed by Andree Farias

Copyright Christianity Today International

2005

1 Apr

COMMENTS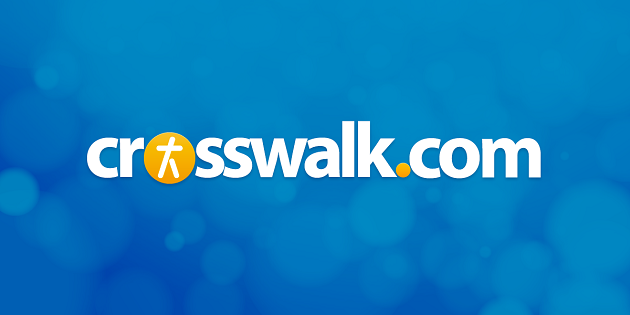 Sounds like … the modern worship songs of Chris Tomlin, Charlie Hall, and the David Crowder Band in a live, stadium-sized setting.
At a glance … as loud and passionate as ever, How Great Is Our God is easily the most thunderous Passion release to date.
Track Listing
There Is No One Like You
All over the World
Indescribable
How Great Is Our God
Here Is Our King
Majesty
Glory of Your Name
Whole World in His Hands
Mission's Flame
Marvelous Light
Nothing but the Blood
Your Grace Is Enough
It Is Well
The fast-growing Passion movement—dedicated to connect the hearts of youth and twentysomethings with the heart of God—has drawn hundreds of thousands of worshippers to its multiple Passion conferences, OneDay gatherings, and worship tours over the years, and the momentum doesn't seem to stop.
This CD comes on the heels of the Passion 05 Live EP, a 3-track iTunes-exclusive that was made available right after Passion 05 drew 11,000 participants to Nashville. Passion: How Great Is Our God—the eighth Passion recording to date—opens with the vigorous call-and-response "There Is No One Like You" by the David Crowder Band, with the audience boldly participating in the singalong as if finally breaking free from moments of stillness. This vibe is maintained through "All over the World," a new song co-penned by Matt Redman and Delirious' Martin Smith that worshippers have no problem latching onto. It's easy to notice how concert engineers deliberately placed the crowd in a prominent part of the mix, as nearly every song displays hearty involvement from those in attendance.
As with previous Passion releases, Chris Tomlin shows why he's easily the most popular artist-worshipper in the whole saga. His melodic numbers are the most accessible of the pack, and his recent hit "Indescribable" (from Tomlin's Arriving) is no exception, playing it one step lower than the recorded original, thus giving the audience more opportunity to sing along. From there, he blends majestically into the title track, a hymn-like composition that, from the onset, was simply meant to be played as a medley alongside "How Great Thou Art." He does so here to great effect, with the audience hanging on to every word.
Other songs are less successful in terms of originality or audience participation. Despite its energy, the David Crowder Band's "Here Is Our King" is an almost note-for-note retread of Crowder's own "O Praise Him (All This for a King)," starting with the techno loop intro and the chord structure in the verses. Watermark's Christy Nockels, a regular on the Passion CDs, sings the lovely "Glory of Your Name," but it's more listenable than it is singable. This is not necessarily a slip-up, however, as some songs are just a joy to take in and meditate on, like the wordy yet profound "Mission's Flame" and "Marvelous Light," by Redman and Charlie Hall, respectively.
If there's one criticism of the Passion series, it's the utter reliance on the same usual suspects for every disc. Refreshingly, this album taps outside the typical lineup with popular folksters Shane & Shane concluding with an impassioned, stripped-down rendition of the hymn "It Is Well." There's nothing particularly distinct or groundbreaking about its presentation, but the track's simplicity and lack of adornment make it one of the album's highest points. By the time it's over, you can't even tell that over eight minutes have elapsed since the song started.
Though Passion: How Great Is Our God is a definite keepsake for those who attended the conference, it should also be a no-brainer for fans of modern worship or the Passion movement as a whole. This is easily the loudest, most rocking disc in the series so far, and it's a great combination of new ("Indescribable"), recent ("Majesty"), and timeless ("It Is Well") worship classics. In a landscape where a lot of "worship" music has become formulaic, humdrum, and unbearably derivative, it's inspiring to hear the Passion gang going at it as passionately as when they first got started almost ten years ago.
Copyright © Christian Music Today. Click for reprint information.