Hunter Hayes is Bound for Multi-Genre Success With Storyline
Christa Banister

Crosswalk.com Contributing Writer

2014

15 May

COMMENTS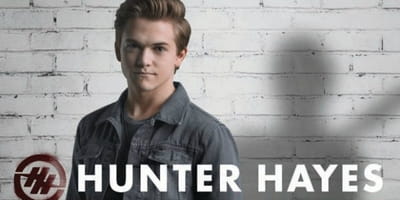 Artist: Hunter Hayes
Title: Storyline
Label: Atlantic
Like Faith Hill, Shania Twain, Keith Urban, Carrie Underwood and Taylor Swift before him, 22-year-old Hunter Hayes plays the sort of country songs that have mass, multi-format appeal.
In what feels like a deliberate attempt to cross over into mainstream pop radio, Hayes' sophomore album Storyline lacks the typical country music trappings from a songwriting prospective. Replacing the odes to dusty roads, drinking and Texas-sized trucks with slickly produced, up-tempo tracks that cover a wide range of lyrical terrain, Hayes' confident delivery suggests a pop star in training.
The best track of the bunch, "Invisible," is the song he performed on last year's Grammy Awards. Celebrating the uniqueness of everyone, it's catchy and life-affirming without resorting to straight-up inspirational schlock. The same holds true for "You Think You Know Somebody," a relatable reflection on lost love that boasts some pretty cool guitar licks.
But as much as Hayes gets right with Storyline that idea that less is more could've helped the title track, not to mention the annoyingly bombastic strains of "Tattoo," in a big way. With cluttered, stream of consciousness-styled lyrics and arrangements that employ a veritable kitchen sink of instruments and effects, there's just too much going on to make a clear, definitive statement.
That misstep aside, Hayes' Storyline still manages to stand out. With a couple of clever musical interludes that shake things up, not to mention a knack for choosing songs that make the most of his voice, Hayes is a definitely a rising star who's best work is probably a few years away. In the meantime, though, he's got strong instincts that should keep him close to the top of both the country and pop charts.
*Published 5/15/2014