I Believe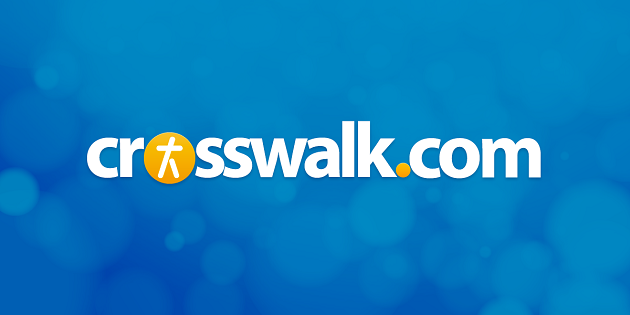 Sounds like … extremely well written and performed contemporary gospel — a hybrid of Ron Kenoly and Fred Hammond
At a Glance … I Believe is unquestionably one of the better gospel albums you'll find this year.
"I am not a singer who happens to preach. I am a preacher-called of God-who happens to sing." Such seems to be the mission statement of Marvin Sapp, who used that phrase when talking about his past albums and says so once again in the middle of the live performance that is his fourth album, I Believe. Marvin earned a Doctor in Divinity degree from Aenon Bible College and serves as the Youth & Young Adult Pastor at Bethel Pentecostal Church in Grand Rapids, Michigan. Additionally, Marvin is considered one of the greatest tenor voices in gospel music today. He spent six years with the award-winning group Commissioned after meeting Fred Hammond years ago. I've heard the "minister who happens to use music" approach used with some artists to explain why their musical abilities aren't as impressive as those of other artists. Nothing could be further from the truth regarding Marvin Sapp, whose latest gospel project is nothing less than stunning.
Look no further than the opening title track if you want a perfect summary of who Marvin Sapp is as an artist. The refreshing modern gospel-pop song has a classic soul feel to it, and lyrically it plays like a creed or statement of faith set to music. It's eight memorable and joyful minutes of solid musicianship. Marvin even ministers to the audience during a breakdown in the middle of the track with the thoughtfulness and intensity of an excited Sunday morning pastor. It is by no means the only good track on the album either. You'll be tapping your toes or humming along to the cool rock-funk of "Standing on the Rock" (with its thick bass riff and solid piano backbone) and "Help Us," a plea for God to deliver us from sin. Frenetic rhythm guitars and percussion propel "Live the Life" as it challenges us to live a life of holiness and righteousness. The traditional gospel anthem "I Love to Praise Him" is revamped here into a stunning funk-rock shuffle that showcases Marvin's impressive vocal range. There also are plenty worshipful ballads, such as "Follow Me" and "Unworthy." Especially impressive is the power of "None Like You Medley," which seamlessly blends "I Worship You Almighty God" and "There Is None Like You" into a worship extravaganza.
Only a couple of the songs on I Believe don't work as well. "Yet I" is another smooth R&B gospel ballad that serves to encourage others in the face of adversity. Though this song doesn't refer to the event, there seem to have been a lot of similarly themed songs released since 9/11. The soulful jazz of "Come and Dine" focuses on Christ's feeding of the multitudes (yesterday, today, and tomorrow), but the melody and title lyrics just don't quite stick as well as the other songs. Of course, neither of these songs suffers in terms of musicianship and performance. The album closes with a studio track, the awkwardly titled "Not Now Doesn't Mean Never." Though you can't always hear the audience and live atmosphere on the other tracks, you can tell some of the energy is missing on this nevertheless pleasant and encouraging track.
With 13 songs and a lengthy 76 minutes of music, I would have been even more surprised if there weren't at least a few lesser moments on I Believe. For the most part, you get more than an hour of well-produced and superbly performed praise and worship music. This is easily one of the coolest and most exciting gospel albums I've heard in quite a while, and I say that with full knowledge that Kirk Franklin and Donald Lawrence released new albums just months ago. Marvin Sapp perfectly blends confidence, talent, humility, and praise into his music ministry, and there's enough diversity in style and songwriting to earn I Believe a wide and well-deserved musical audience.