Let There Be Light Makes Christmas Merry and Bright
Ed Cardinal

Crosswalk.com Contributing Writer

2013

18 Nov

COMMENTS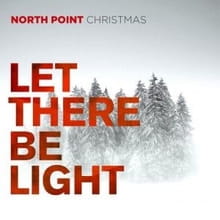 Artist: North Point Christmas (Various)
Title: Let There Be Light
Label: North Point Music/Capitol Christian Distribution

These days a church can become large enough to have its own record label and artist roster. North Point Ministries is one example, led by pastor Andy Stanley and comprising five metro Atlanta campuses plus a global network of nearly three dozen partner churches. With 30,000 local attendees and more than a million regular online visitors, Let There Be Light (the church's second multi-singer Christmas recording) is a good resource for congregants near and far—and invited guests like us—who want to experience North Point's holiday worship time and again.

More than a few steps above everyday Christmas pageants, Let There Be Light was produced by Nathan Nockels (Passion) and features the standout talents of North Point worship leaders among other clearly gifted vocalists. Original modern praise pieces "Dawn Is Breaking" and "Unto Us" well support the album's title and what might be a solid sermon series theme. The former equates Christ's birth to a new season of brightness: Shine, light of God. Overcome the darkness, be our guide. The latter sees our world longing for the light, lost in sin and shame.

Other cuts presented with fresh titles are largely re-wrappings of Christmas favorites. Stirring anthem "Hallelujah" is "O Holy Night" dressed up with rock muscle, flickering piano, seasonal bells, and Eddie Kirkland's big voice. But it's odd when a straight rendition of "O Holy Night" gently sung by Seth Condrey follows just two tracks later. "Emmanuel Come (O Come, O Come, Emmanuel)" finds the right mix as traditional dulcimer and Clarissa Gibson's soothing voice meet a solid new pop hook penned by '90s girl Cindy Morgan and Hawk Nelson's Jon Steingard.

Let There Be Light does leave a few classics intact for good measure. "What Child Is This?" has a familiar folk bent marked by especially nice acoustic guitar runs. Chris Cauley's approach to "Silent Night" is simple and soulful. Fans of Michael W. Smith's 1989 Christmas album will enjoy hearing his "All Is Well" as sung by Chinua Hawk. Warm takes on "I'll Be Home for Christmas" (worthy of a heart-tugging film's soundtrack) and "The Christmas Song" (sung with style by Adam Kersh) are also pleasing if not somewhat out of place on a spiritually driven set.

Track listing issues aside, Let There Be Light duly makes this Christmas merry and bright—a fine selection when music of equal parts enlightenment and celebration is desired.
*This Review First Posted 11/18/2013