Jamie Jamgochian's "Reason" to Sing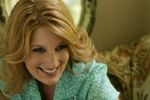 Jaime Jamgochian's name may be difficult to pronounce, but her music takes no effort at all to enjoy. The Berklee graduate and former youth group worship leader combined her pop sensibilities and her spiritual yearnings to create a most pleasing concoction for her official label debut, "Reason to Live."
Jamgochian arrived at her rapidly up-and-coming contemporary Christian music career in a decidedly roundabout way. She began by studying piano and then voice at Boston's prestigious Berklee School of Music, in hopes of becoming the next Debbie Gibson, whom she'd idolized as a child. Then came her conversion experience, followed by graduation and the chance to lead worship music for a large youth ministry at a Seattle-based church. And after several years there she made the jump to Nashville.
Music City has been good to Jamgochian so far. Her first single, the album's driving title track, received radio love, and now the melody-laden "Love Rains Down," penned in the healing aftermath of a disappointing breakup and inspired by Psalm 103, is getting spins. Renowned songwriter Scott Krippayne co-wrote and contributed vocals to "Lift Up the Name," and the husband-and-wife duo Watermark joined Jamgochian on her version of their uplifting tune "Jesus, Light of the World."
Last fall saw the piano-based singer on the road with seasoned foursome Point of Grace, connecting with teen girls nationwide during their "Girls of Grace" conferences. Following that, she embarked on a Brio magazine-sponsored mother-daughter cruise to the Bahamas, along with fellow artist Natalie Grant.
Jamgochian is just beginning her musical career, but here's hoping that she'll be crafting catchy, compelling tunes for many years to come.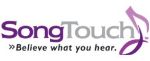 © 2006 SongTouch.com.  All rights reserved.  Used with permission.  Shop for gospel music and Christian church music downloads at  SongTouch.com.