Jeff Anderson Treads Territory of Rock Bands Gone Before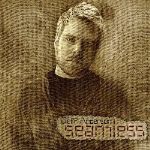 Artist:  Jeff Anderson
Title:  "Seamless"
Label:  Gotee

Jeff Anderson's Gotee debut finds him comfortably treading the territory carved by the likes of Ten Shekel Shirt and a host of acoustic-based modern rock bands. Anderson has a strong voice that's equally at home on gentle ballads and a few Jeremy Camp-style rockers, and his songs — produced by rapper John Reuben — are vulnerable in that confessional, singer/ songwriter sort of way.
Anderson will likely find a lot of friends in radio, thanks to his penchant for big, hooky choruses, but overall the album leans a little too much toward the safe and familiar to set itself apart.
First single "Open My Eyes" starts with a stabbing synthesizer line that may trick you into thinking you're listening to Joy Electric, before it launches into a more conventional mid-tempo rocker. "The closer that I come to you/the more I know that I've been living in a lie," Anderson begins before leading the song into its soaring chorus. Powerhouse drumming on the bridge adds some nice tension before the song dives back into that big, radio-friendly hook. Definitely a highlight, though an alternate mix that wraps the disc is barely distinguishable from the original and seems superfluous.
On other cuts, Anderson provides some nice stylistic shades. "Paralyzed" is a bouncy Beatle-esque number about trusting God. "All We Have Now" adds some banjo picking and a country rock vibe to a song about commitment. And "I Will Follow" finds him fully rocking at breakneck speed, backed by some raw, crunchy guitars.
Though "Seamless" is a fine debut, there's something a little too generic about the overall production to make it rise above the pack. Drawing on more rootsy elements like that banjo would have been helpful, or, in the opposite direction, rocking even harder. Still, it's an enjoyable debut that hints at greater things to come.

© 2005 CCM Magazine.  All rights reserved.  Used with permission.  Click here to subscribe.