"Jekyll and Hyde" - Music Review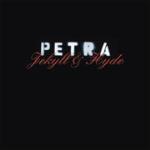 Artist:   Petra
Label:  Inpop Records

There's something about Petra that makes you want to root for the band. It's like pulling for the veteran baseball player amidst a sea of younger talent. And sometimes the "old guys" can show the upstarts a thing or two. In this case, we're talking about a GRAMMY and Dove Award-winning band with 20 studio recordings and more than seven million records sold over a 30-plus-year career. A key phrase applies here: Respect your elders.

Paying homage should come easy after hearing Petra's latest release, "Jekyll and Hyde," the band's most aggressive rock album to date. Revved-up guitars, passionate vocals and urgent melodies abound, and virtually every song unashamedly goes for the gut. Petra founder Bob Hartman jumps back into action alongside eminent vocalist John Schlitt, who sounds as fiery as ever. Newsboys frontman Peter Furler capably handles production duties and contributes standout percussion to boot.

The no-holds-barred approach works well for Petra, especially on grinding power tracks like "Stand," which speaks of remaining firm in Christ, and "Test of Time," a sobering reminder to redeem every moment because "tomorrow is a chance that may not come." By sounding experienced yet relevant, Petra delivers one of this year's biggest musical surprises with an exceptional record that should please old and new fans alike. 

© 2003 CCM Magazine.  Used by permission.  All rights reserved.  Click here to subscribe.