Kaleidoscope
reviewed by Russ Breimeier

Copyright Christianity Today International

2002

1 Mar

COMMENTS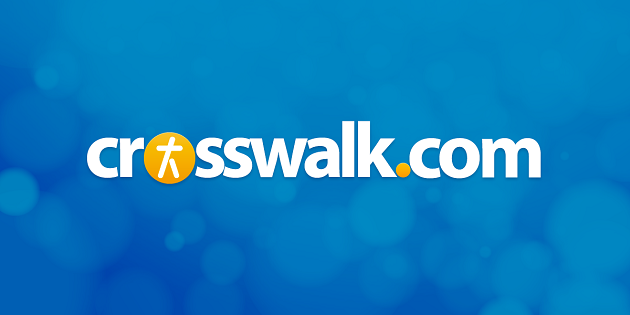 Sounds like … inspirational Christian pop with intelligent production, targeted toward a youthful audience
At a Glance … Rachael Lampa's impressive vocals are matched once again with catchy songwriting and the talented production of Brent Bourgeois and Brown Bannister for a worthy follow-up to her debut.
Remember when teen artists were still something of a novelty? There actually was a time when acts such as The Osmonds, Michael Jackson, Amy Grant, Debbie Gibson, or Rebecca St. James would hit the music scene and fans would marvel at the amount of talent for their age. Teen artists are now all too common on the music scene. Now that Rachael Lampa's nearly two years older than when she released her debut, Live for You, (at 16 years of age!), she can't be marketed as "that little girl with the incredible voice" anymore. But is there more to Rachael than her youth and vocal prowess? Her new album, Kaleidoscope, seems to indicate there is.
Since they don't typically write their own music, artists such as Rachael rely on songwriters and producers to stand out from other "vocal-pop divas." You might recall from her first album that Rachael was surrounded by some of the best. Producers Brown Bannister and Brent Bourgeois gave Live For You a more sophisticated sound than your typical vocal pop, adding jazz and world-music elements to the mix on some songs and high-energy dance beats on others. On top of that, some of the finest songwriters on staff at Word contributed beautiful and exciting tunes for Rachael: Cindy Morgan, Brent Bourgeois, Chris Eaton, Chris Rodriguez, and David Mullen (husband to Nicole C.). For Kaleidoscope, Brown and Brent return to the production chairs and help shape a similar sound to Live for You — contemporary pop with elements of R&B, dance, jazz, and funk. The same songwriters also are back, though except for Cindy Morgan, their contributions are significantly less. Instead, fellow Word artist Paige Lewis contributed to four of the eleven tracks and Rachael herself participated in co-writing five of the songs. Songs were written for Rachael on the first album, but with Kaleidoscope she specifically had ideas for what she wanted to say on all of them. It's encouraging to see that Rachael is trying to step beyond the simple vocalist model in her career development.
How are the songs? Generally speaking, they're a little on the shallow and fluffy Christian pop side of things, but many of them are very skillfully made. A great example of compare-and-contrast on Kaleidoscope is the power ballads. "Give Your Heart Away," yet another song inspired by the events of September 11, was written by Rachael with Cindy Morgan and Brent Bourgeois. It has a beautiful and powerful sweeping melody that makes it all the more memorable. In contrast, "No Greater Love" (written by Margaret Becker and Chris Eaton) feels like a much more routine inspirational power ballad, one that sounds like innumerable other Christian power ballads written over the last twenty years. Since just about every song on the album was written by a different combination of writers, there's not really any rhyme or reason as to why some tracks are better. I really enjoyed the funk-infused pop/rock songs on the album, both "Savior Song" (a simple declaration of faith in what Christ did for us) and "Sanctuary" (which expresses a longing to be home in heaven). Both of these are similar to what Nicole C. Mullen has been recording the last couple of years, blending rock and pop with gospel and funk. Speaking of Mullen, the David Mullen-penned song, "Beautiful," is a nice mix of jazz and R&B, and it reminded me a little of the classic "(You Make Me Feel Like) A Natural Woman."
Kaleidoscope is a better than average Christian pop album. It may not be revolutionary, but it stands above other albums in the genre because of the superb talent involved in the performance and production. Rachael's vocals are undeniably impressive on several of the tracks, displaying a powerful and soulful range. This also is a surprisingly mature album in terms of music, not simply a teen pop album. Because Rachael dabbles with old-school funk and (sometimes-syrupy) inspirational adult-contemporary pop, she's able to draw a wider audience than some of her peers. So don't let her age fool you, because there are artists at least twice as old as her making this same kind of music. Rachael Lampa has taken small steps to grow on Kaleidoscope, and while it may not necessarily be a better album than her first, it's clearly a step forward for her as an artist.